East students prepare for homecoming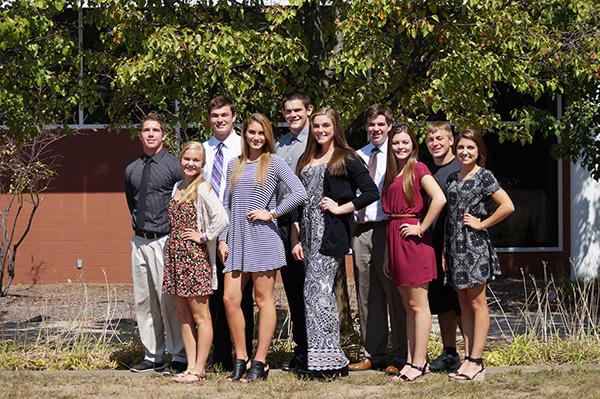 Homecoming is Friday, September 25th. Every year, several students are chosen to be on court by their fellow classmates. Five boys and five girls are chosen to dress up and represent each grade and the football game that night. Being on the court is an exciting experience for those who have been on the court multiple years and for those who are new to the position.
"My mouth literally fell open, I was so shocked," said freshman Reagin Branaman about being selected for homecoming court.
She feels very honored and looks forward to sitting in the stands with her friends afterwards.
Sophomore Morgan Martindale didn't expect to be on court. She will be walking with her boyfriend, sophomore Caleb Pettit. She looks forward to taking pictures after the game with her friends who are also on homecoming court.
"I may go to a bonfire afterwards or go to someone's house and watch a movie," Martindale said.
Ella Rohlfs is a senior. Rohlfs was surprised that she got on homecoming court. She looks forward to seeing everyone dressed up.
"After the game, I plan on eating out with a group of friends," Rohlfs said.
Sam Thomasson is a freshman and he is walking with Reagin Branaman. He looks forward to walking on the field. After the game, he plans on playing a hockey game for the Iceman.
Senior Sam Dwenger is looking forward to the game itself. Dwenger plans on walking with Ella Rohlfs.
"I didn't expect [to be on Homecoming court]," Dwenger said.
Homecoming is a great traditional event for all the students at East. It's a fun opportunity to get everyone involved.