Black Hawk Down: The Tragic Death of Juice Wrld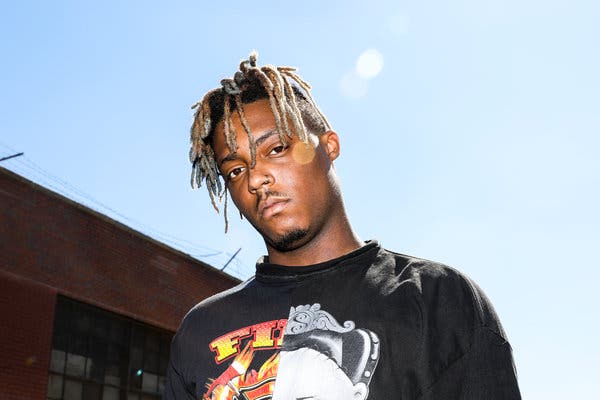 On Sunday morning, TMZ reported that Juice WRLD died at age 21. After suffering from a seizure at the Chicago Midway airport, he was rushed to the hospital. Although he was conscious when he arrived at the hospital, Juice was pronounced dead shortly after. The cause of death is not yet known. 
Juice WRLD, born as Jarad Anthony Higgins, lived in Chicago during his childhood. Because his mother was deeply religious, he was not allowed to listen to hip hop. Instead, Higgins listened to rock and pop, two genres that influenced his music. 
Higgins' career began on SoundCloud, as JuicetheKidd. The use of "Juice" as a stage name is a nod towards Tupac Shakur, and his role in the 1992 film, "Juice." 
His first two hits, "All Girls Are the Same" and "Lucid Dreams," reached the top of the charts and put him on the map. Juice WRLD was offered a deal from Interscope Records, where he then released his album "Goodbye & Good Riddance." 
Eerily enough, Juice also released an EP titled "Too Soon," as a tribute to Lil Peep and XXXtentacion. The song included lyrics like "They tell me I'm a be a legend/ I don't want that title now/ 'Cause all the legends seem to die out." 
In only two years, Juice WRLD made many major accomplishments. This includes two studio albums, "Goodbye & Good Riddance" and "Death Race for Love." He also has several EPs, many of which were released on SoundCloud, starting in 2015. Juice also had 25 songs make it onto the Hot 100 list, a feat that not even some of the biggest artists succeeded to do in an entire lifetime of singing.
Juice WRLD made a name for himself through his incredible music that millions listened to daily. As the world mourns, the last several years of his dominance in the music industry will never be forgotten. 
Rest in peace.