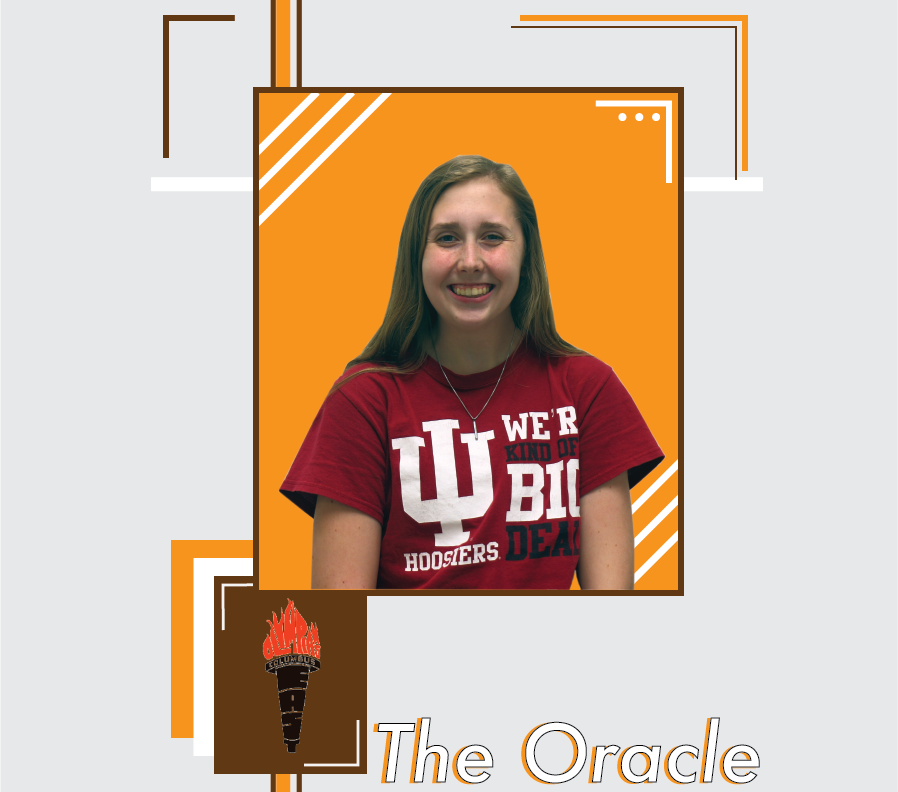 Chesney Loehr
Dear Mr. Schmidt,
It was 8th mod, my sophomore year, the first day of class, and I walked into your classroom to be welcomed by a desk with no chair. Why? Because you wanted to teach us about supply and demand. The moment I had to sit on the ground, I decided I did not like you. Then you started making Taylor Swift references and started talking to your hand like it was a puppet and I decided that you were gonna be my buddy, and boy was I right. The memories I made in that class were amazing; I mean how could we forget about the chicin? 
You were one of those teachers who made sure I knew what was going on, or at least tried to get me at a similar level that everyone else was on. You fought to make sure everyone was given opportunities to learn and to have the resources. 
I will never forget the day I went up to the whiteboard and tried to do a problem I did not know how to do. I started to freak out. You then later pulled me from class to talk to me. You do not realize it, but that conversation has helped me throughout high school, and I hope it comes with me to college. You told me I cannot compare myself to people, or I will always think I am not smart or good enough.
You have impacted me so much and I am so happy I got to bless you with my presence. You are an amazing teacher who pushes to form a bond with your students. I am going to miss you greatly when I leave for college. Who else is going to wave their hand excitedly and yell "Hi Schmidt"?
Sincerely, 
Chesney