Dropping Into the Olympics
With the Tokyo 2020 Olympic logo looking too good to be true, it came as no shock to several when this year's summer Olympics was postponed to 2021. Tokyo 2020 signifies the 32nd Olympic games and is the first to take place outside of an Olympiad.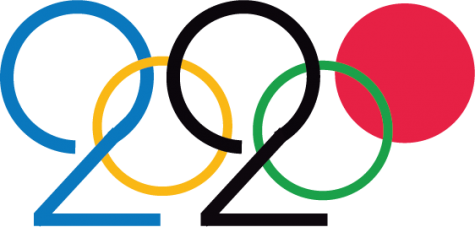 In its history, only three games have ever been canceled. The first of these canceled games was the 1916 games due to World War I. Similarly, the 1940 and 1944 games were also canceled as a result of World War II with the 1940 games ironically being planned to be held in Tokyo.
Though cancellation is nothing new to the Tokyo Olympics, the 2020 games mark the arrival of four and reintroduction of one new sport. The Games of the XXXII Olympiad will see the introduction of sport climbing, karate, surfing, and most notably skateboarding. 
Skateboarding's addition to the Olympics is especially significant to Japan, because of skate culture and popularity in the nation. A country built on the foundations of order and respect, skateboarding has always been frowned upon as a representation of unruliness and the audacity to stand out. Despite this, Japan's underground skate culture has grown into one of the biggest names in the skate scene. So it is only fitting that the Tokyo games see the introduction of skateboarding as an Olympic sport.
Furthermore, the International Olympic Committee (IOC) seeks to combat the existing stigma surrounding skateboarding that led it to be at first frowned upon in Japan. Through its introduction into the Olympics, the IOC aims to legitimize skateboarding and give it further structure as an international sport. 
Additionally, the inclusion of skateboarding signals a new age for the Olympics after dropping by 30% viewership in Rio 2016. Upon the addition of snowboarding to the Winter Olympics, youth engagement and viewership greatly increased and the IOC is hoping for a similar change in the summer games by adding skateboarding and surfing. 
In preparation for the Olympics the IOC has been closely working with the frontrunner in the skating industry; Vans. Vans is a popular skate-wear company that has been one of the main sponsors for athletes and infrastructure in the sport. Tokyo has teamed up with the company to help qualify athletes and construct the skate park for the Olympics games. 
Though the Olympics have been pushed back to 2021 skateboarding will be a welcomed and exciting addition to the games. So be sure to tune in to the Tokyo 2020 Olympic games and be the first to watch Olympic skateboarding.
Leave a Comment