Climbing the Wrong Charts?
Blending its high-caliber architecture with its Hoosier hospitality, Columbus, Indiana is a community praised for its unique and progressive qualities. The small town is the number 1 leading location in the Midwest (Area Development), is ranked sixth in the nation for architectural excellence and design by the American Institute of Architects and consists of the top 31 percent "Best Performing Small Cities" for High-Tech GDP and Job Growth (Milken Institute Report 2019). Once more, Columbus has climbed its way onto yet another national list. This occasion, alarmingly so. 
A USA Today article published on Aug. 17 reveals that Columbus is the 18th fastest growing city in the United States for COVID-19 cases. The article reports that while cases are declining on a national level, COVID-19 continues to spread at an increasing rate locally. The data, compiled by 24/7 Wall St., reviewed the average of daily COVID-19 cases for the week ending Aug.17 and compared it to the average from the previous week to determine the growth of the virus.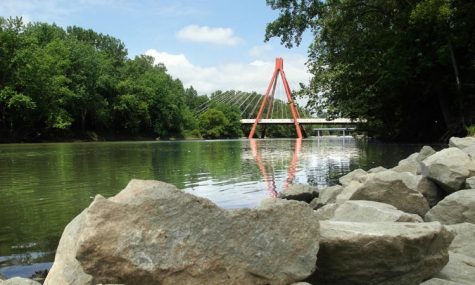 In accordance with the information collected, Columbus saw an increase in the daily average number of cases week over week of +8.3 per 100,000 people. It compared the 16.9 average daily cases in the week ending Aug. 17 to the previous week, which reported an average of 8.6 daily cases. Overall, the city had 924 total cases and 47 confirmed deaths. 
Following its publication, the article raised concerns within Bartholomew County residents. For many, it was difficult to grasp the idea that a small town of 81,000 people would make an appearance on such a list. Fortunately, updated information reveals that Columbus is on the decline. The New York Times reports a daily average of 3.8 cases per 100,000 people as of Sept. 9. As a whole, Bartholomew County now has a total of 1,107 confirmed cases and 58 deaths. 
Though it is a relief to see improvement within the community, it is vital to keep up the practice of social distancing, mask-wearing and social awareness. As a community that is a world leader in technology, diversity and education, Columbus must be persistent in advocating for safety and precaution. Keep the notion of avoiding large gatherings, washing hands frequently, sanitizing phones, checking up on loved ones and maybe baking some sourdough bread in thought. Continue to take care of each other and continue to set the example.