Meet the Staff: Jacob Pierce
When thinking about students that are extremely active in their community, senior Jacob Pierce automatically comes to mind. Pierce has a variety of interests, but he is most active in East's sports community. 
"Sports is my passion. I've been around them my entire life," Pierce said. "My dad's a coach, my brother played football here at East and I play basketball here at East. We have a tradition of being athletes in my family."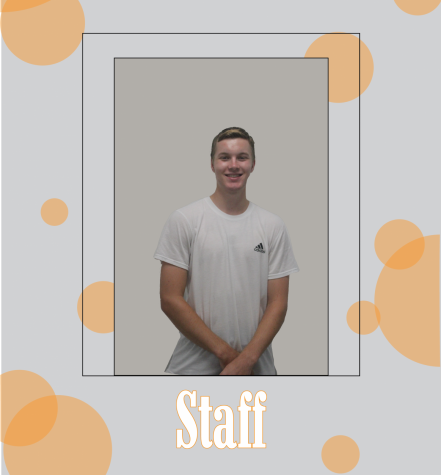 Pierce is not only involved in sports, but he also enjoys the management and leadership aspects of athletics in general. This year, he is announcing some of the football games, as well as photographing them for The Oracle. 
"One of the fields I'm considering is coaching," Pierce said. "I see how [my father] loves coaching, he loves what he does, and I think that passion is something I want in a career."
Similar to coaching, Pierce has also considered the sports agency field, which more heavily involves a business or management education. 
"Representing players and getting players the best deals and endorsements possible I think that would be a really fun career. Also, just to meet a bunch of celebrities and athletes that I've grown up watching," Pierce said.
Since this is Pierce's first year on staff, his love for sports influenced his decision to join The Oracle staff. 
"I needed a fine arts credit, but there are a lot of options fine arts-wise," Pierce said. "The reason I picked journalism was because I study philosophy, and I wanted to share that with others, whether it be on The Oracle's website or in a print issue." 
Be sure to keep an eye out for Pierce's new series on our website. His series is called the "The Think Tank," where he will be addressing recent trends and human interest topics, like whether or not you should consider yourself the "main character" of your life.
Leave a Comment