Fandome Release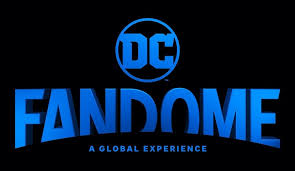 On Aug. 22, DC Comics released its first-ever Fandome.  It was an 11-hour event detailing the future of DC movies, television and video games. The event was split up into 17 different panels ranging from five minutes long to over 40 minutes. 
The day started with Wonder Woman 84. The cast and director of the movie talked about new information about the movie and about its delay coming out in theatres. The film was slated to come out on June 12 of this year, but since COVID-19 closed all of the theaters it was not able to be released. At the end of the panel, they released a new trailer for the movie as well as showing their new release date, Dec. 25.
The next big reveal at the Fandome was the long-awaited reveal of Zach Snyder's director's cut of Justice League. He originally made the movie way back in 2017, but he had to leave the movie due to a family tragedy. Avengers director Joss Whedon took over after Snyder to reshoot the movie, which caused a backlash by the fans. Whedon's movie almost has universal hate, and fans called out for Snyder's version of the film. Actors from the movie including Jason Momoa, who played Aquaman, and Ray Fisher, who played Cyborg, both called out for Snyder to release his film. Finally, Snyder announced that the movie existed and it would be released as a miniseries on HBO Max. After that announcement, there was silence until Fandome, where Snyder revealed the first trailer for the film, and from the footage shown it already looks a lot different from the one already released.
The last big announcement, and the last panel of the day, was for The Batman. Director Matt Reeves answered a long Q&A before finally showing the first footage from the movie. The cast and crew of the movie only filmed 20 percent of the film before COVID-19 got serious, so there was not too much to show in the trailer. There was just enough footage to get a clue about the movie, its setting and its villains. This movie will have a variety of iconic Batman villains like Catwoman, the Penguin and the Riddler. They gave hope for a release date of 2021.
Hopefully, in the coming years, DC will release more and more of these Fandomes and once COVID-19 is long and gone, they could be done in person, and not online.
Leave a Comment