Meet the Staff: Brody Copas
A role model can be defined as anyone in a person's life that they look up to. Being a role model for someone is big shoes to fill, but some can do it with ease. For senior Brody Copas, his role models are his older brothers that are in college.
"They are both older than me so I look up to them a lot already," Copas said.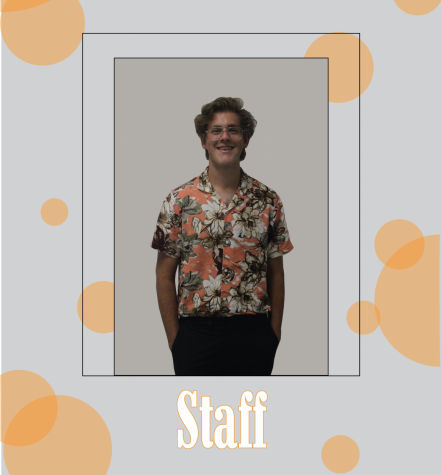 It is easy to look up to someone just because of their age, but that is not the only reason Copas admires his brothers. Copas thinks highly of them because of all they have accomplished in college.
"It makes me want to go to college and do what they do," Copas said.
As a senior, Copas is looking forward to college and being able to follow in his brothers' footsteps. Copas' brothers both went to Indiana University to study Sports Science and Physical Therapy. Copas looks up to his brothers because they dealt with college extremely well, without much help from their family.
"My parents did not go to college, so my brothers both went in blind," Copas said.
Although Copas' brothers did not have much guidance to get through college, Copas is not in the same situation. He has two awesome role models to help him on his journey after high school.
"[It] makes me really grateful that I have them as brothers," Copas said.
Ever since Copas was two years old, he and his brothers have gone to Disney World every year. Copas and his brothers all cherish the memories they have there and continue to go annually. Copas cannot remember a time that he has been to Disney World without them.
"I know when I get older and I start going without them, it definitely will never be the same again," Copas said.
Copas has spent a lot of time with his brothers over the years, which has meant a lot to him. Without his brothers, he does not know where he would be today.
Leave a Comment