Big Games Call for Big Changes
For the past four years, senior Crase Bergman has contributed to the East football team. He has been a standout player since his junior year. Bergman's passion for football began when he was a kid when he would always watch football with his dad on Sundays. 
"When I watched those players play on Sunday nights I dreamt of becoming one of those players," Bergman said.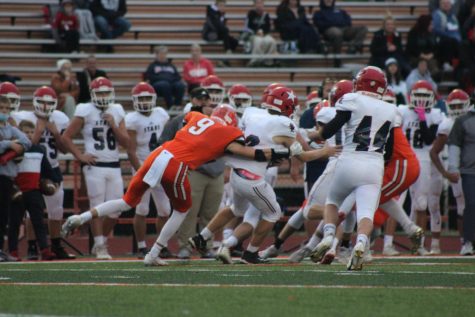 Since Bergman has been playing for East, he has been living out his dreams. He is constantly pushing himself to be better. This year Bergman had to be better, he had to step up. 
East football lost a teammate nearing one of the most important times of the season. With this unplanned event they had to do something and they had to do it fast. Bergman was chosen to step up and fill in the positions needed. 
"I usually play corner, now I'm having to play running back, wide receiver and corner. I've had to step up by studying more plays, learning which holes to cut from and studying film," Bergman said.
Bergman is going from playing defense every game to playing offense and defense. With Bergman playing offense and defense he is constantly on the field. Most would think playing the whole game would be tiring, However, Bergman feels differently. 
"It honestly pumps me up and keeps me more focused on the game. My teammates really help me through the pressure," Bergman said.
Although Bergman has taken on such huge changes and responsibilities, he is not alone. The entire team has come together to push each other to deal with this sudden change and win.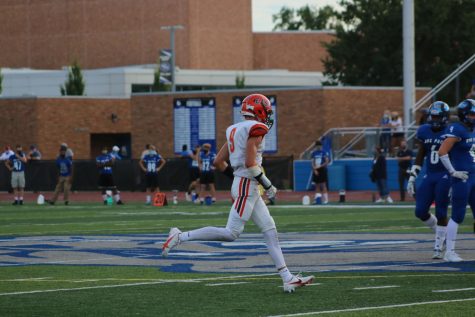 "Looking forward to sectionals we have really come together as a team. It is not only me suffering these changes but it is also my team. If anything, it has made us stronger," Bergman said.
Bergman has adapted greatly to these changes and thinks the Olympians are ready to take on Franklin Central in their first round of sectionals. They are ready to win. 
"I got a pretty good team, we got a pretty good team and I think we are ready to win this game," Bergman said.