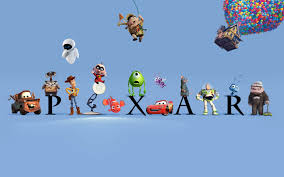 Pixar and Disney Animation
Soul (Dec. 25, 2020) – This Pixar film was originally supposed to be released earlier this year in theaters but due to COVID-19 it was sent to streaming on Disney+. The movie will follow Joe Gardner, played by Jamie Foxx, as he traverses through the Great Beyond, looking to get back to earth after his soul was separated from his body after a terrible accident. 
Raya and the Last Dragon (March 5, 2021) – This Disney animated film will star Kelly Marie Tran and Aquafina as Raya and the Last Dragon respectively. The film will be about Raya, as she searches for the last dragon so she can stop the villains of the film, the Drunn. Because of COVID-19 this film will come out in both theaters and on Disney+.
Monsters at Work (2021) – This Disney+ spinoff series of the Pixar film Monsters Inc. will take place six months after the events of the film, and will be about the transition to using children's laughs instead of screams. John Goodman and Billy Crystal will return in  the show as James Sullivan and Mike Wazowski. Kelly Marie Tran, Henry Winkler and Ben Feldman will also be in the show as brand new characters. 
Luca (June 18 2021) – Despite being in Post-Production, not much is known about this Pixar film, other than the brief synopsis that this will be about Luca, a Italian child who befriends a sea monster disguised as a human. 
Dug Days (Fall 2021) – Dug Days will be a spin off of the movie Up that will premiere on Disney+. The series of shorts will follow Dug as he has adventures throughout his suburban neighborhood.
Encanto (Nov. 24, 2021) – This Disney animated film will be a musical, composed by Lin-Manual Miranda, of Hamilton fame. It will be about a girl from Columbia, who has no magical powers, unlike the other members of her family. This film has been in development since 2016 and will finally be released theatrically 5 years later.
Turning Red (March 11, 2022) – Domee Shi, who previously directed the Pixar short Bao, will direct Turning Red, set to be about a young girl named Mei who turns into a magical red panda whenever she gets excited. When Domee Shi first made Bao, she was the first female director to make a Pixar short, now after the success of the short, Pixar is allowing her to make this film.
Lightyear (June 17, 2022) – This Pixar film will be about the astronaut that Buzz Lightyear, from the Toy Story franchise, was based on, and the adventures he went on defending the galaxy. Chris Evens will take Tim Allen's place as the voice of Buzz Lightyear in this movie. This will not be a Toy Story 5, but a spinoff from the series of films.
Untitled Cars show (Fall 2022) – This Disney+ show will be a spinoff of the Cars franchise. Owen Wilson and Larry the Cable Guy will reprise their roles of Lighting McQueen and Mater. The series of shorts will be about the duo taking a cross-country road trip.
Iwájú (2022) – This series on Disney+ will be a science fiction show set in a futuristic Lagos, Nigeria. Disney teamed up with Africa entertainment company Kugali to make this show. The creator of this show Hamid Ibrahim described this show as "an exploration of class, innocence, and challenging the status quo."
Baymax (2022) – Baymax will be Disney animations first series show and will follow the character Baymax from the 2014 film Big Hero 6. Because it is in early stages of development, not much is known about this show, except that it will follow Baymax as he goes on adventures in the fictional series of San Fransokyo.
Zootopia+ (2022) – Zootopia+ will be a long form show on Disney+ and will be a spinoff of the 2016 film of the same name. This show will not be about the main characters of the movie, but about a whole bunch of the side characters introduced in the film.
Tiana (2023) – This Disney+ show will be the first long-form show to center around a Disney Princess and will be a musical comedy series. The show will be about Princess Tiana as she lives in the kingdom of Maldonia, as well as exploring her home town of New Orleans. This will be a spinoff of the 2009 film The Princess and the Frog.
Win or Lose (Fall 2023) – This Disney+ show will be Pixar's first ever long-form tv show. The show will be about a middle school softball team and each 20 minute episode will follow a different member of the team as they make their way through school and through the sport.
Moana: The Series (2023) – This long-form Disney+ show is a long way away, and real details for the show are not currently known. However, it is known that this show will follow the title character, Moana, as she goes on a series of adventures.