The Road to Veganism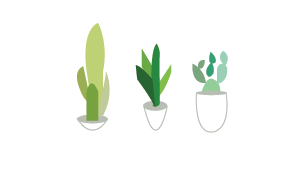 Veganism is becoming a more prominent way of living as more people learn about not only the health benefits, but the harsh conditions animals are put through in slaughterhouses and other factories. Junior Kathleen Soedel is the perfect example of this new movement. 
"I watched several documentaries during quarantine that really opened my eyes about the corruption of animal culture," Soedel said. "I realized how damaging it is for the environment and how I could help by consuming fewer animal products."
During quarantine, many students had a lot of free time in between school work. For a good pastime, Soedel researched further into how to approach veganism in a healthy way.
"It has been super fun to find new recipes and learn to cook and bake vegan things," Soedel said. "My aunt is vegetarian so she has been a good model for me."
Influenced by her aunt, Soedel encourages others to step out of their comfort zone and consume fewer animal products. 
"I would encourage anybody interested in being more plant-based to try it," Soedel said. "Small things like substituting milk for almond milk in your coffee can go a long way."
Many are discouraged by veganism because of the commitment and time that comes along with it. Creating stress and pressure with your diet is not the way to go, but there are many alternatives that can still create a huge impact on the environment.
"It isn't about perfectionism, and I think a lot of people get discouraged if they make one mistake," Soedel said. "I think mistakes are inevitable and it is silly to think that everyone will excel right away."
Along with its healthy impact on the environment, veganism is very good for one's body. Many athletes swing towards a plant-based lifestyle to improve their skills. 
"I saw the biggest changes in my health when I first started cutting out animal products," Soedel said. "My soccer season was just starting up and I saw huge improvements in my recovery and running time."
Becoming vegan not only helped Soedel with her previous activities but also opened her up to other activities she had never done before. 
"I started meditating and focused on learning yoga," Soedel said. "This combination along with my diet helped tremendously with my mental state, especially with the stress of the virus."
Soedel is the perfect example of the multiple benefits that come with starting a plant-based diet. When it comes to helping the environment, reducing stress and building strength, veganism is a healthy lifestyle that can impact the world.