Opinion: Summer Olympics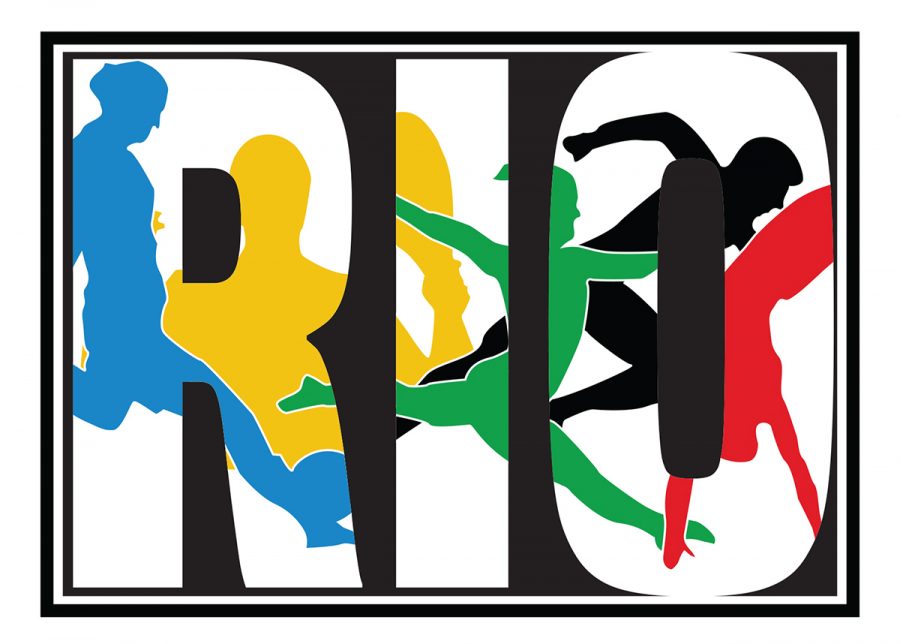 Virginia Thrasher, 19: Olympic gold medalist. Katie Ledecky, 19: World record holder and two time Olympic gold medalist. Kanak Jha, 16: youngest male to qualify for Olympic table tennis and the first US Olympian born in the 2000s. Gaurika Singh, 13: Winner of Olympic 100-meter backstroke heat.
Lauren Schumacher, 17: almost ran a mile one time, stopped when breathing turned into squeaking and lunch threatened to make a second appearance, currently eating peanut butter pie straight out of the pie plate.
The Olympics always bring about feelings of community, competition, patriotism, and, at least in my case, horrified awe as I watch teenagers my age or younger compete at a world level against adults several years their senior.
On one hand, I'm just angry. I've played sports, but have never been incredibly athletic. I spend most of my time laying on the couch and watching competitive cooking shows, if that says anything about my athletic career. Running is a struggle, exercise hurts, and the mere thought of conditioning is enough to make me break out in hives. Seeing people my age who are so good at a sport that they can compete at an Olympic level and win? And not just win, but set Olympic and world records? I'd be lying if I said I wasn't a little bitter about their amazing abilities.
On the other hand, I'm completely blown away every time I see one of these young athletes perform. Olympic athletes are incredible to watch regardless, but the fact that some of these competitors haven't completed high school makes their performance even more spectacular. Imagine slipping the tidbit that you've won an Olympic medal into your first day 'get to know you' presentations. These teenagers might not have even reached their full potential.
On the theoretical third hand, these athletes make me want to be a better person. If a 13 year old can qualify for the Olympics, I can probably go to the gym more than twice a year. If a 16 year old has dedicated their entire life to training and competing at a world level, I can probably show a bit more passion and dedication in my everyday activities. These teenagers show such poise, professionalism, and straight up talent it's hard to not look up to them, even if their talent makes me a little angry at the lack of my own.
And hey, in the end we can take heart in the fact that we're all Olympians here at East, no matter how uncoordinated or asthmatic we may be.
The views expressed in this article do not necessarily reflect the views of The Oracle, Columbus East High School, and Bartholomew Consolidated School Corporation.