Athlete of the Week: Kristen Lyons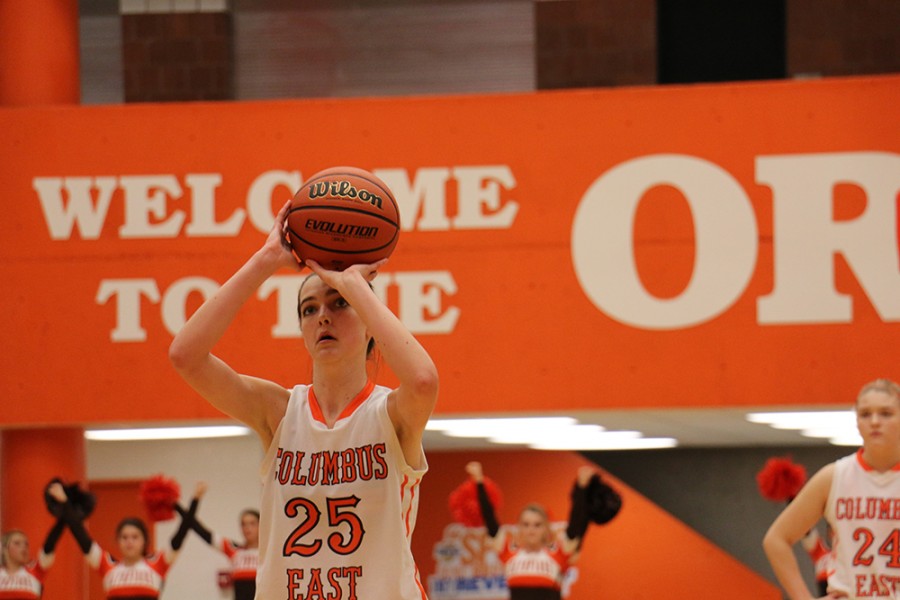 Our Athlete of the Week over winter break is junior basketball player and cross country standout, Kristen Lyons. Lyons has been making big plays for the girls basketball team this season. Lyons was named the MVP at The Rumble on the River, a holiday girls basketball tournament.
Q: How do you feel about being selected as the athlete if the week?
A: I'm very happy to be selected as the athlete of the week and I wouldn't have been able to do any of it without my team.
Q: How do you prepare yourself before games?
A: Before games, we listen to music as a team and I talk with my team.
Q: Is there anything you have changed from the beginning of the season?
A: As the season continues, I've become a lot more confident as a player. That mainly has to do with our team sharing the ball and running our plays.