Athlete of the Week: Taylor Gaskill
On Wednesday night, the East gymnastics team competed against Owen Valley. East ended up losing by a score of 107.45 to 107.25 on senior night.
While the team did not come out with the win, there were significant performances by multiple gymnasts, including sophomore Taylor Gaskill. After one of the team's top gymnasts, junior Adi Minor, did not compete due to injury, Gaskill stepped up for the team.
Gaskill finished in first place in vault and floor, and finished in first place with a score of 36.6 all-around. She also finished in second place on uneven bars and fourth place on beam.
Q: How do you feel about being chosen as athlete of the week?
A: "I am a little surprised by it, but I'm very happy and honored to be chosen."
Q: How do you prepare before each meet?
A: "Before each meet, I like to listen to music to pump myself up. I'm also sure to get lots of rest, a good stretch in and to visualize my routines."
Q: How do you think your performance against Owen Valley will help you in the State Tournament?
A: "I think my performance will help my confidence and knowing that I'm capable of hitting all my routines, even after being out sick for a week. I was really happy to be able to step up and be there for my team when we were down gymnasts."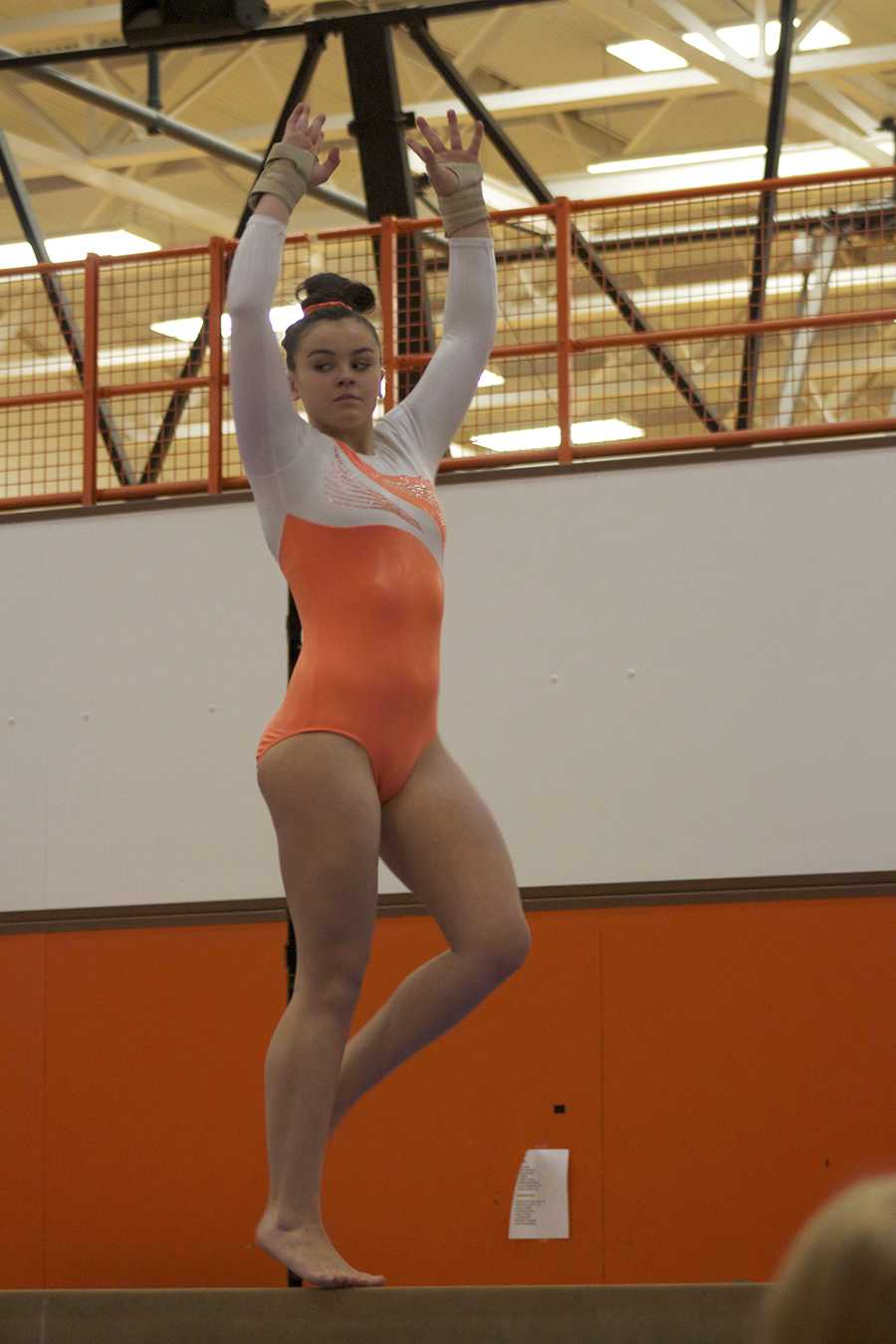 Hang on for a minute...we're trying to find some more stories you might like.