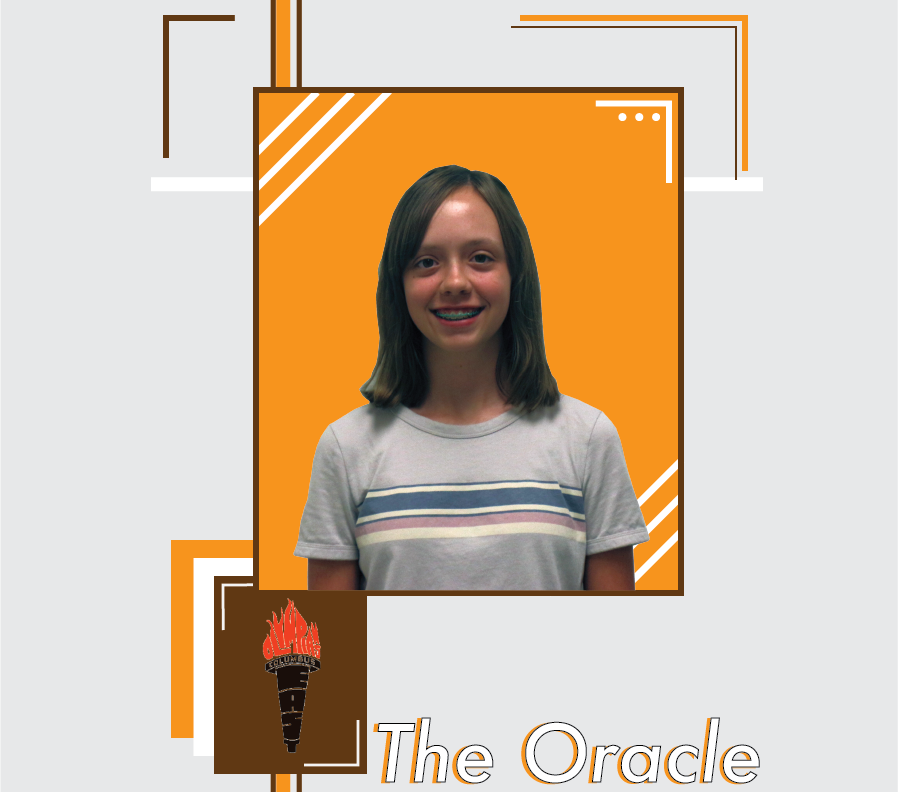 Caroline Emerick
Dear Mrs Enkoff,
Or should I say Madame? When I walked into your room my freshman year, my first thought was "This is going to be such a fun class." Since then there has never been a dull moment. From the first day you have always had a schedule and a way of doing things in class that has worked flawlessly every time. One of the things I enjoyed about that was the way you incorporated learning from the book in class. While in many classes, when a teacher says to get out your book, people groan, but in yours, I always enjoyed thinking "What will it be today!?" when you told us to grab our books.
My all-time favorite out of the book activities you used was the at-the-board race games. The way you used our small class size to our advantage was so fun! Another favorite memory from your class was the skits we did each semester. You always said that the one thing students always would remember is the skits they did in your class, and it is true. To this day, I remember every skit that I performed in front for you. 
I also enjoyed how you incorporated the history and culture of the French into our learning. Whether it was preparing a cultural presentation, which personally was my favorite, or holding a food day at the end of each semester, you made learning history fun. 
Whenever we had harder assignments coming up, you made sure to always prepare us with everything we needed to know. I do not think I could name off all of the fun resources you used to help us learn the topics. I especially appreciate how you wrote encouraging notes on my worksheets after handing them back. It was always a confidence booster for me to see that and to know that you could tell I was trying my best.
Because of the great teaching skills you showed, you helped me to realize that I want to become a teacher. I will always remember the many ways you used while teaching to keep us all engaged in what we were learning. So, I just wanted to say thank you for being my French teacher.
Your student,
Caroline Emerick