Marching Into Nothing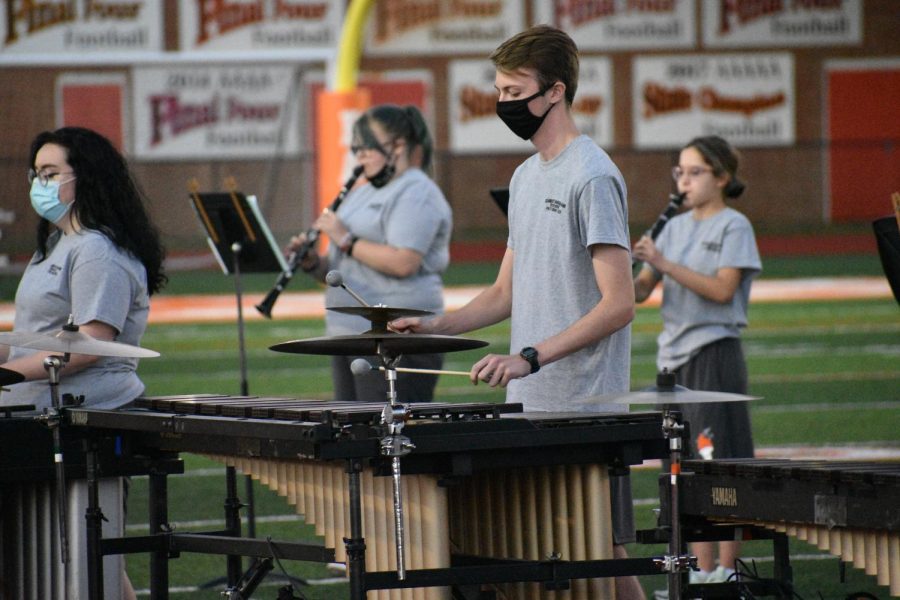 Imagine putting forth a few months of practice just to find out it was not worth it all. The East marching band spent the summer practicing for hours each day in the summer heat. Due to COVID they had to follow new guidelines which meant being socially distanced or wearing masks when not playing.
After spending days of practicing, the band was told that ISSMA was canceling all marching competitions. It may not seem like a huge deal but to the seniors in band it means everything. The seniors were looking forward to their last marching season and being able to march across the field with their instruments held high. 
"The cancellation of ISSMA has had a huge impact on the marching band. Imagine having your sports season cancelled after putting a bunch of time into practicing but still having to practice knowing you won't have the opportunity to compete," Senior Zachary Gladden said.
While the marching season is canceled they still get to perform at football home games to showcase all their hard work. Nothing can compare to performing on the field at a competition and seeing all the smiles of your peers and audience as you walk off the field. 
"Marching band is the main reason I even joined the band and now that we don't have competitions it's boring and we have nothing to look forward to," Junior AdaLeena Austin said.
The season might be canceled but the band is doing their best to make the most of what they have left.