COVID Cancellations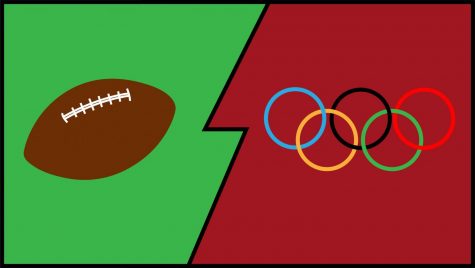 COVID-19's hunt to destroy the sporting world has just landed its most prominent target, the 2020 Olympic Games. 
As the number of corona cases continues to grow at an exponential rate, it is important to try and limit the spread as much as possible. Simple tasks such as going to work and eating out have become nonexistent throughout the world and the Olympic committee is doing their part to replicate that. 
The gathering of hundreds of thousands of people from all over the world can only lead to an increase in cases and stricter lockdown regulations. Thus, rather than canceling such a renowned event, it has just faced a year-long suspension.
The games will still commence as planned in Tokyo and will continue to be celebrated worldwide. 
However, the Olympic Games are not alone. Major League sports around the world have suffered the same fate. Season suspensions among the NBA, MLB and MLS have left companies like ESPN and SportsCenter to talk about one thing, the NFL draft.
Consisting of 224 picks, the NFL draft allows all 32 teams to draft collegiate players that they believe will assist their team and lead them to another world championship. 
The draft has become one of the many ways the NFL has made football a year-round experience. It allows fans to become more involved and maintains their love and passion for their team. However, while the draft is still to go on, the fan-favorite activities it is so well-known for are likely to come to a screeching halt. 
In order to reduce social interaction and further contamination of COVID-19, the draft will be held in private and first-round prospects, such as quarterback Joe Burrow and defensive end Chase Young, are encouraged to celebrate amongst their family. 
The continuation of the draft also helps ensure hope that the regular season will continue as planned. However, with on-the-road scouting being suspended by a multitude of teams, drafting the right players has surfaced a brand new challenge, leaving many general managers to question if other important events will commence as planned.