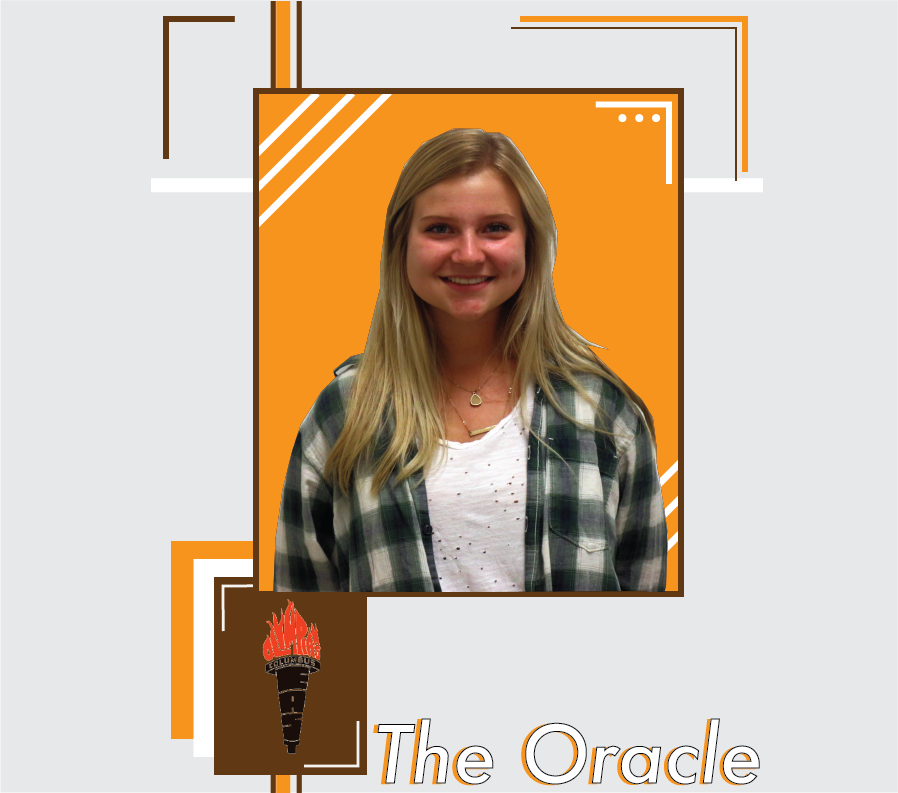 Margo Brunner
Dear Mrs. Kocur,
First of all, you are one of the greatest storytellers I have ever met. I have never met anyone who has stories so absurd every single time I talk to them. Not only are they crazy, but some of them are so funny and I just love talking to you. I have had you as a teacher for my freshman, sophomore, and junior year for 2D and 3D art, as well as Cadet teaching. 
You are so inspiring to be around and have helped me so much. You always help others when they need it, which is so important because I have had so many art teachers in the past who just give vague answers to my questions and walk away. Having you for so much of the day also gives me the opportunity to learn more about you and talk to you, which I enjoy very much. Allowing me to get involved and learn things that I have never done before in the art room is also really cool, and I know I will not be able to get this experience anywhere else.
I hope you continue teaching art for as long as I am in high school because I honestly do not know what I would do without you. You are one of the best teachers I have ever had and I hope you know the impact you have had on me and other students. Thank you for all that you do.
Sincerely,
Margo Brunner