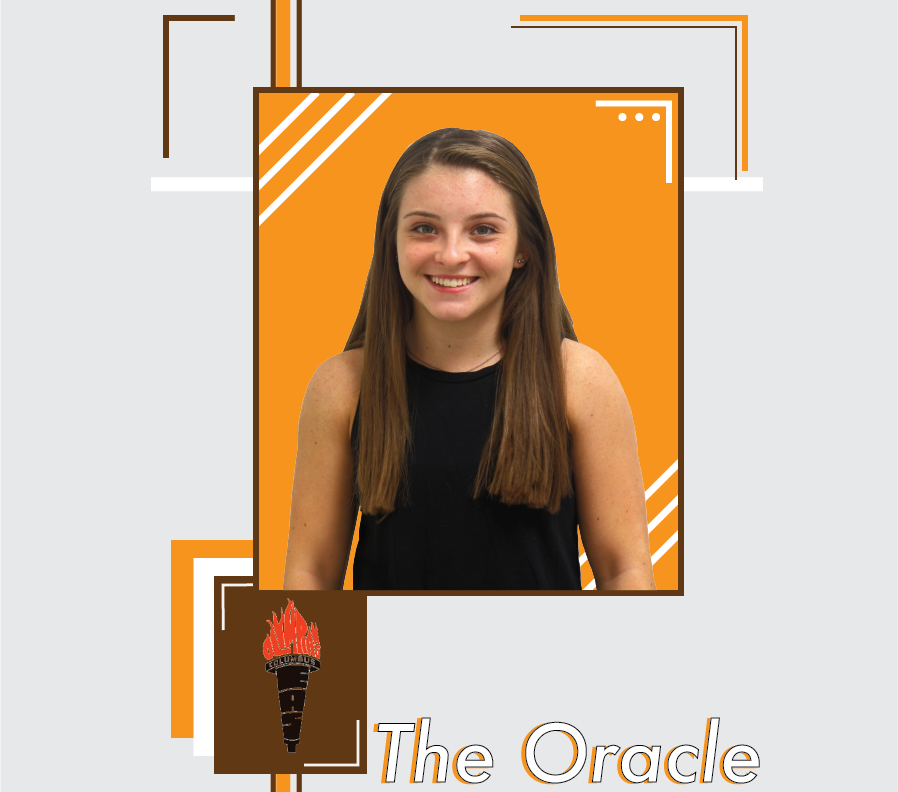 Ally Piatkowski
Dear Mrs. Thompson, 
When I was in the second mod resource my sophomore year and had the privilege to have you have my math resource advisor, I knew that I wanted to have you be my teacher the following year. This year when I got my schedule, I was beyond excited to look down and see that my eighth mod was going to be taught by you. 
Mutually, it is safe to say that we both know that math is not my forte. Although, there is no hesitation when I look back and reflect on the fact that you were the reason I was able to pull through with the grade I did. All of the morning sessions you provided, all of the days I had to come in during my lunch or other mods to get your help and makeup tests did not go underappreciated. Although I do not always say thank you enough, I truly do appreciate all you have done for me this year to keep me on track. 
In the classroom, there are gaping windows to reveal the football field and the entire front of East High School. One day, I vividly remember walking into your classroom and gazing upon the depressing and gray clouds, full of rain that was slowly approaching. As the class continued, I had a "lightbulb moment" and realized the sunroof in my car was open, about to welcome in all of the heavy downpours. Suddenly panicked, I ran up to your desk. With no hesitation, you wrote me a pass to go out to the parking lot and close my sunroof. Although I returned back to your class out of breath from running and soaked from the storm, from that point forward, I also returned back to your class more thankful than ever to have a teacher like you. The likeliness of anyone else letting me go out to the parking lot during their class is slim to none. 
Despite the long hours you have had during these past few years, I want you to know that you have made an immense impact on all of your students' lives, mine included. The words thank you will never be able to cover my gratitude, but for now, thank you. 
Sincerely, 
Ally Piatkowski