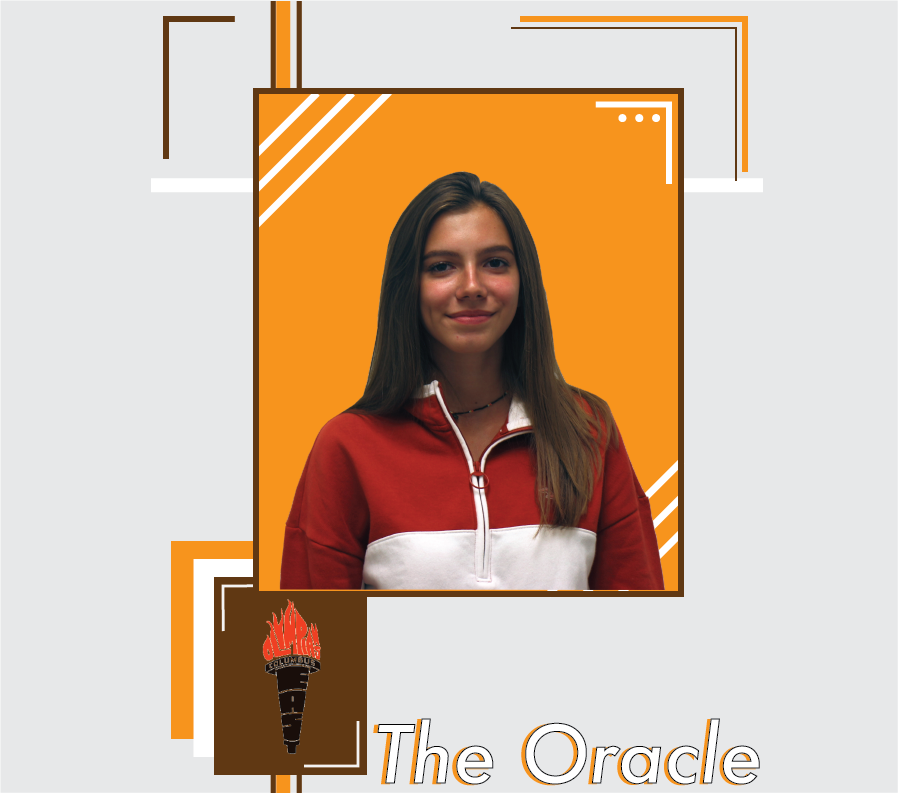 Heidi Banaschak
Dear Mrs Carroll, 
Walking into my 2019-2020 freshman year was a heart-racing experience. My major concern was knowing whether I was going to have lunch with my friends and people I know. Having you as my fifth period teacher meant that I would have B lunch. I was rolling along with that knowledge until I heard my closest friends had A lunch. Honestly, I struggled with this fact. On the first day of school, I was so anxious about possibly eating by myself. My body was sweating all over from the fear. 
I precisely remember how it was walking into your class on the first day. The only thought running through my head was "only one more mod until lunch." I looked up, and suddenly I went numb with surprise. Standing in front of me was one of my closest friends. Apparently she had her lunch mod mixed up and instead did have B lunch! I couldn't stop smiling and giggling. From that day on, I was set on the fact that miracles happen in your classroom. 
I knew I was very lucky to be able to have you as my freshman English teacher. You introduced me to East in a way that made it feel welcoming and supportive. After the first-day-lunch-tale, your class seemed to be what got me through the first half of the day. I enjoyed the English subject in general, but your class seemed to expand on it in a way I felt special to witness.
My favorite parts of your class were definitely the times when everyone in the class would participate in discussions. These would be about the past, present, or future. For example, one day we talked about our opinions in court and law. Sometimes these discussions would veer off topic, into something for expansive, but those times were even more enjoyable. I found everything said interesting and it wasn't easy for me to drift off. 
Thank you so much for expanding my knowledge on nearly any topic and for making your classroom a safe, welcoming environment. I am deeply disappointed by the fact that I will not be finishing off the year with you as my teacher. Hope you are staying safe and healthy.
Sincerely, 
Heidi Banaschak