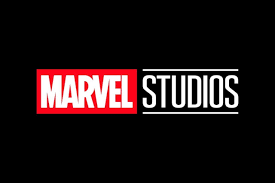 Marvel Studios
WandaVision (Jan.15, 2021) – This show, starring Elisabeth Olsen and Paul Bettany, is going to be a six-episode Miniseries set after the events of Avengers Endgame. Olsen's character, Wanda Maximoff has apparently created a life for her and Bettany's character, Vision, who died in Avengers: Infinity War. The life she created will revolve around various Sit-Com tropes from the 60s, 70s, 80s, and 90s, and the time period of the show will change as the episodes progress. The events of this show will have an effect on the next Doctor Strange film, Multiverse of Madness. This is the first Marvel Disney+ show and will kick off Phase Four of the MCU.
Falcon and the Winter Soldier (March 19, 2021) – Sebastian Stan and Anthony Mackie will return as Bucky Barns and Sam Wilson, respectively, and will follow the duo as they battle against a new terrorist group The Flag-Smashers. Although Steve Rogers gave Sam Wilson the mantle of Captain America in Avengers: Endgame it is not likely we will see him use the famous shield too much, as the government appointed their own Captain America, played by Wyatt Russel. Daniel Bruhl will return as Baron Zemo, the villain of Captain America: Civil War. This time, he will wear his traditional purple mask from Captain America comics. This will be part of Marvel's Phase Four.
Black Widow (May 7, 2021) – This movie was supposed to come out in theaters on May 1, 2020, but due to COVID-19 it was pushed back until the summer of next year. The film will star former Avenger Black Widow, played by Scarlet Johanson, as she confronts her past after being on the run following the events of Captain America: Civil War. Florence Pugh will make her debut in the MCU as Yelena Belova, a sister figure to Black Widow. David Harbor from Stranger Things will play Red Guardian, Russias counterpart to Captain America. The villain of this movie will be Taskmaster, a villain capable of mimicking any hero's fighting style. Robert Downey Jr. and William Hurt will return as Tony Stark and Thaddeus Ross respectively. Black Widow will be the first movie in Marvel's Phase Four.
Loki (May 2021) – Loki, starring Tom Hiddleston, will be a six-episode Disney+ show about the Loki we see escape in an alternate timeline in Avengers: Endgame. In the show, Loki will be brought to the TVA, the Time Variants Authority, an organization in charge of keeping the timeline intact. Loki will likely travel between MCU multiverses, exploring the other things that could have happened, if there were only a few changes. One of these timelines consists of a decimated New York City.  Owen Wilson will be the character Mobius M. Mobius, an agent at the TVA. Loki will be part of Phase Four of the MCU.
What if…? (Summer 2021) – What if…? will be a series of ten animated episodes going over how major Marvel events would be handled if one or two details were changed. For example, the first episode is going to cover what would happen if Peggy Carter took the Super-Soldier Serum instead of Steve Rogers. Jeffery Wright will play The Watcher, the show's narrator. Almost all of the main Marvel cast will reprise their roles in the show. This show will also be the last we see from Chadwick Boseman, who recorded all his lines before he passed away in Aug. of this year. What if…? will be part of Phase Four.
Shang-Chi and the Legend of the Ten Rings (July 9, 2021) – Shang-Chi is a newcomer in the MCU. It will star Simu Liu as the title character and be about his involvement with the Ten Rings terrorist organization and the villain The Mandarin. Akwafina is playing Katy, a friend to Shang-Chi. The Ten Rings first appeared in the original Iron Man movie, so it is interesting to see that it has now come full circle. Shang-Chi will be part of Phase Four.
The Eternals (Nov. 2021)  – The Eternals follows an immortal group of aliens who have been living on earth for more than 7000 years. However, the group has to reunite after the events of Endgame. Much like Guardians of the Galaxy, and Avengers, this film will make a brand new Super-team with an all-star cast. Angelina Jolie, Kit Harington, and Kumail Nanijiani will all be major characters in this film. This movie will come out during Phase Four
Ms. Marvel (Late 2021) – This Disney+ show will follow Kamala Khan, played by Iman Vellani, as she grapples with gaining powers while still being a teenager. Ms. Marvel is a newer Marvel hero, only first appearing in 2013. After she is in this series she will appear in the upcoming Captain Marvel 2 alongside Brie Larson. Ms. Marvel will be part of Phase Four.
Hawkeye (Late 2021) – Hawkeye will star Jeremy Renner as Clint Barton and will be about him training an apprentice. His apprentice will be the character Kate Bishop, played by Hailee Steinfeld. In addition to Steinfeld and Renner, Florence Pugh will return as Yelena Belova from Black Widow.  This series will also explore the five year period between Avengers:Infinity War and Endgame when Barton was the vigilante Ronin. This Disney+ show will be part of Phase Four
Doctor Strange in the Multiverse of Madness (March 6, 2022) – Directed by Sam Rami, this long-awaited sequel to Doctor Strange will finally cover a topic that was only glimpsed at, with the Time-Heist in Avengers: Endgame: the multiverse. The events of the third Spider-Man film and the events of WandaVision will have a big impact on the story of this film, as Wanda Maxioff and Spider-Man will both appear in this film.  This movie will be part of Phase Four.
Thor: Love and Thunder (May 6, 2022) – This film, directed by Taika Waititi will bring big change to the MCU. Natalie Portman is going to return to the series after being absent from the third film. Here she will play Jane Foster again, as well as taking on the identity of Lady Thor. The villain of this movie, Gorr the God Butcher will be played by Christian Bale. Most of the Guardians of the Galaxy are set to appear, as they were with Thor at the end of Avengers: Endgame. Thor: Love and Thunder will be part of Phase Four.
Black Panther 2 (July 8, 2022) – Not much is known about this film, other than the fact that Director Ryan Coogler will not re-cast the late Chadwick Boseman. If I were to guess, I would say that Shuri, T'Challa's sister, will take on the mantle of The Black Panther. This will come out during Phase Four.
Captain Marvel 2 (Nov. 11, 2022) – This sequel to Captain Marvel will be directed by Nia DaCosta and will feature Ms.Marvel from her Disney+ show. Monica Rambeau will also appear in the movie, after also being in WandaVision. Nothing other than these casting announcements have been made yet, so what this film will be about is still in the dark. This will be part of Phase Four.
The Guardians of the Galaxy Holiday Special (Winter 2022) – This special, written and directed by James Gunn, will follow the Guardians having a holiday celebration. From the looks of it, it is seeming to pay homage to the Star Wars Holiday Special from 1978. This special will be filmed at the same time as Guardians of the Galaxy: Volume 3. The holiday special will be on Disney+ and will be part of Phase Four.
She-Hulk (2022) – The She-Hulk show on Disney+ will revolve around Jessica Walters, Bruce Banner's cousin who gains his powers. Confirmed at the Investor day is that Tatiana Maslany will play She-Hulk. Also confirmed is that Tim Roth reprises his role of Abomination from the 2008 Hulk movie. He has been absent from the MCU for 12 years, so it will be interesting to see where he has been this entire time. As expected, Mark Ruffalo will return as Hulk, last seen in Avengers: Endgame. She-Hulk will come out in Phase 4 of the MCU.
Moon Knight (2022) – This show on Disney+ will follow Moon Knight, a mercenary infused with the powers of an Egyptian god, who also suffers from multiple personality disorder. Oscar Issacs is reportedly going to play Moon Knight, however, there has been no formal announcement from Marvel or Issacs. Moon Knight will be in Phase Four of the MCU.
Guardians of the Galaxy Volume 3 (2023) –  The Guardians third outing in theaters is a long way away, as Director James Gunn is currently finishing the script. This film would have likely been released earlier, but he was temporarily fired from the production due to problematic tweets that resurfaced. There was enough fan backlash to bring him back, but he had already taken the job of writing and directing The Suicide Squad at DC studios. Gunn said he would begin working on Volume Three of Guardians when he finished The Suicide Squad, which will come out next summer. The ending of the last Guardians film teased Adam Warlock as a character, so expect him to make an appearance in this movie.  Although not confirmed, expect this film to be part of Phase Five, but it is possible it will be part of Phase Four.
Secret Invasion (TBD) – Secret Invasion will star Samuel L. Jackson as Nick Fury and Ben Mendolson as Talos the Skrull. That is all that has been announced so far, but if it's anything like the comic, then expect some other heroes to appear and lots of plot twists. In the comics, the skrulls took the place of many of the Marvel heroes, and lived in disguise. This Disney+ show will be part of Phase Five
IronHeart (TBD) – IronHeart is about genius MIT student Riri Williams and how she creates her own Iron-Man armor. Williams will be played by actress Dominique Thorne. IronHeart is the newest Marvel Hero to get her own show, only first appearing in the comics in 2015. IronHeart likely will be in Phase Five, but nothing is confirmed yet.
Armor Wars (TBD) – This Disney+ series will follow Don Cheatle as War Machine as he attempts to keep the late Tony Stark's technology out of the wrong hands. Other than that small synopsis, not much is known about this series. If I were to bet, I would think that Justin Hammer, from Iron Man 2 will return to the MCU. This show will likely come out during Phase Five.
I am Groot (TBD) – Not much is known about this series of shorts premiering on Disney+, other than the fact that Baby Groot will return for a series of small adventures. 
Blade (TBD) – Oscar-winning actor Masherhil Ali will play the titular character, Blade, a vampire hunter. This movie will be the MCU reboot of the trilogy of films from the late 90s and early 2000s. No director is on board with the project yet, so it will be a good few years before this movie is released, most likely in Phase 5.
Ant-Man and the Wasp: Quantumania (TBD) – Director Peyton Reed will return to direct his third And-Man film. The cast of this film is the same as the last, with the addition of Jonathan Majors as Kang The Conqueror, a time-traveling warlord with the hopes of conquering all of time and space. Most of the time, Kang is an Avengers villain, so we will have to see how he shapes up against Ant-Man and the Wasp.  Kathryn Newton will play a grown-up Cassie Lang, who will take up the superhero alias Stature, another shrinking hero. This film will come out during Phase 5 of the MCU.
Fantastic Four (TBD) – So far, nothing has been announced about Marvel's First Family, other than that Spiderman: Homecoming and Far from Home director Jon Watts will direct the film. This film is a long way away, and it will most likely come out during Phase Five of the MCU.