Future Exchange Student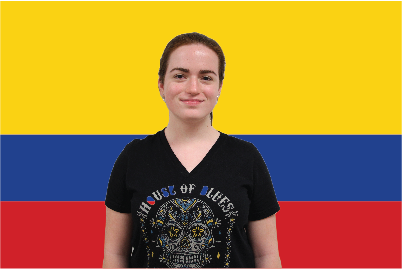 High school is all about opportunities. Most students stay within their town's limited borders when seizing opportunities. For sophomore Sierra Roberts, she desires something more.
"I've always wanted to go abroad," Roberts said. "I've always wanted to have that experience and go somewhere new."
Roberts plans to become an exchange student in Colombia her junior year of high school.
"My friend went to France junior year through this program called the Rotary Youth Exchange. This program sends kids to exchange with different countries to promote peace and global understanding," Roberts said. "I will be gone 10 to 11 months. A whole year pretty much."
Roberts looks forward to participating in Colombia's enormous celebrations.
"I'm excited for Christmas in Colombia. It seems silly but they have these huge Christmas celebrations. Christmas over there is way bigger than it is here. They have all these celebrations and lots of food so I'm super excited to be a part of that," Roberts said.
While Roberts is excited to meet new people and dive into a new culture, she will still miss the life she has here.
"I'm going to miss my friends and family a lot. I'm going to miss seeing my mom and dad everyday and talking to my friends," Roberts said. "I think the first couple months are going to be a lot of culture shock. It's going to be hard, but I heard that it gets better as the year goes on."
To Roberts, the opportunity to travel abroad is not one worth missing.