High Hops for Success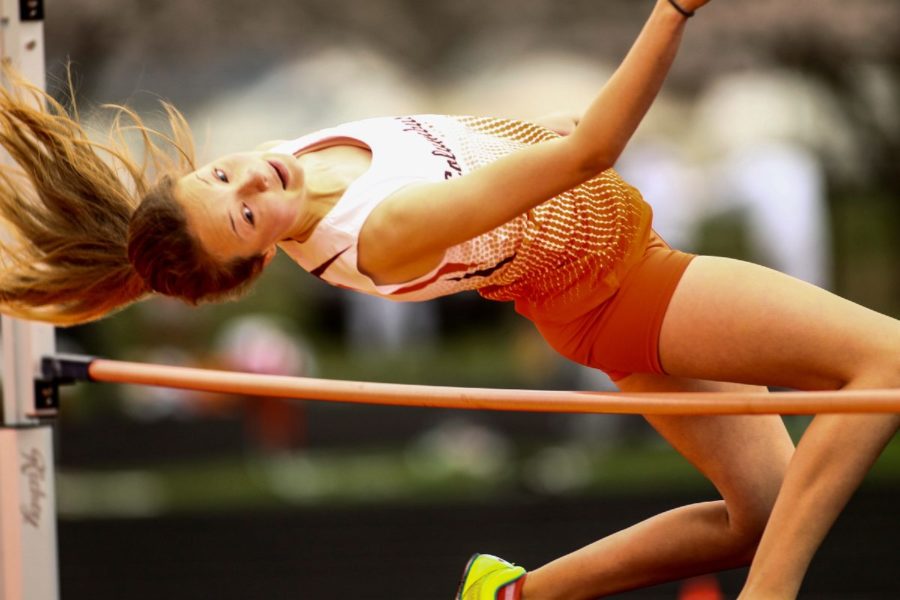 In seventh grade, the option to participate in track for your school is first introduced to many young teens. For junior Elena Stoughton, this was her first introduction to the sport that would later play a huge role in who she is and what she loves to spend her time doing.
Stoughton started track at the age of 13 in seventh grade for Northside Middle School. She joined the East Track and Field team as a freshmen, and was well known for her high jumping skills when she broke the eighth grade school record at Northside.
"When I PRed everything just came together," Stoughton said. "My competitor and I were both jumping our best and it was a lot of fun, it was one of my favorite memories."
Stoughton has had to overcome sprained ankles, back injuries and mental blocks to get to this point in her career. Her sophomore year she won conference, made it out of her sectional and made it out of her regional to earn a spot at the 2018 IHSAA Track and Field State Championships.
"State was extremely nerve-wracking but a lot of fun," Stoughton said. "It was great just to be there even if I didn't do as well as I would have liked."
As a new season is just on the horizon with the season opener being on March 30 against Bloomington South, Stoughton has a few new goals and new mindset to improve her junior year season.
"My goal is to just keep improving and ultimately PR and make it back to state," Stoughton said.
Stoughton has a strong work ethic like none other to be the best she can possibly be. Both Stoughton and her coaches have high hops for many successes from her during the new track season.