East Girls Basketball gets ready for regionals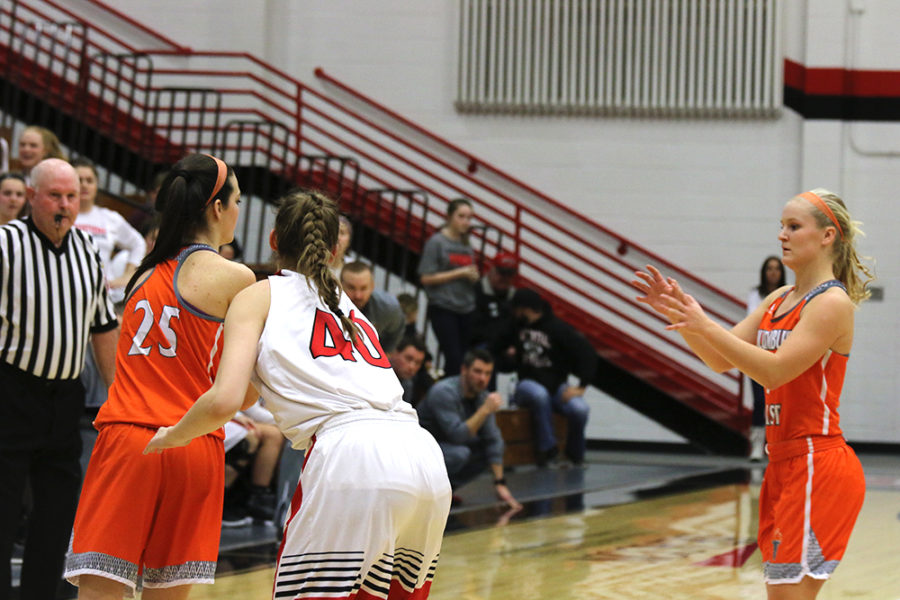 The Columbus East girls basketball team advanced to regionals with a tight win in sectionals versus the East Central Trojans.
Over the weekend the Olympians played a series of three games, one of which was against their crosstown rival, Columbus North. With that win, Columbus East ended an 11 games losing streak.
"It was an unbelievable feeling. That was the first time beating North for seven years. It could not feel any better to be the team that broke the streak." senior Addy Galarno said.
Although it was a tremendous victory, it was short lived as the Olympians had an upcoming game against East Central.
"In order to beat East Central we had to get the right mindset," Galarno said.
And that is exactly what they did. After being down most of the game, the Olympians rallied late in the fourth quarter to take the lead. This was short lived as the Trojans hit a late three to take the lead. The Olympians did not let up. Galarno went to the line making one of two free throws. As the second shot began to fall, Galarno jumped on it stealing the ball from the Trojans setting up, senior Brittany Ballard's game winning layup to claim the sectional title.
"Being a senior I have been in that position a few times before so I knew I had to stay calm and get the best shot possible for our team," Ballard said.
While the sectional victory was a tremendous win, especially for the seniors, regionals are approaching and the Olympians needed to get focused for their upcoming game against Bedford-North Lawrence,
During the regular season Columbus East (17-9) and Bedford-North Lawrence (21-4) played each other ending in a 70-50 Bedford win. Jori Allen, a Bedford post player and Indiana University recurit, ended with 21 points and showed to be a problem for the East defense.
"We are going to work hard in practice on our defense to be able to stop Allen and their three point shooters. We will also focus on cleaning up our offense by making small adjustments," Galarno said.
With the next upcoming game on Feb 10th we will see if the Columbus East Olympians can claim the regional title.