March on Climate Change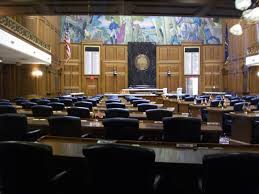 This Friday, March 15, the student organized Indiana Climate Strike is taking place at the Indiana Statehouse. The march will take place from 12-2 p.m. and banners and signs are encouraged.
For many across the state, frustration exists in the government response to climate change. For those passionate about being active in the cause, this event is a way to responsibly outlet frustration through speech.
Demonstrators are using this event to call on legislators to take action to mitigate climate change as well as meet the goals set forth by the Paris Agreement. The event of student activists alongside elected officials will first hold a rally, which will be followed by a strike. While the event is organized by students, adults are welcome to attend as well.
All interested in attending may use the Google Form below to RSVP with East Senior Christian Omoruyi who is organizing transportation to the event.
https://goo.gl/forms/l0sJyHFNNjK4FwiG3