Meet The Staff: Gaby Heredia
You may look at junior Gaby Heredia and recognize her from the soccer field or remember that her mom taught you Spanish last year. However, those are only small parts of her story. Heredia did not grow up like any other American girl.
Heredia grew up in a household with her two siblings, her dad (who comes from a Hispanic background and grew up in Mexico) and her mom (who comes from a caucasian background and grew up here in America).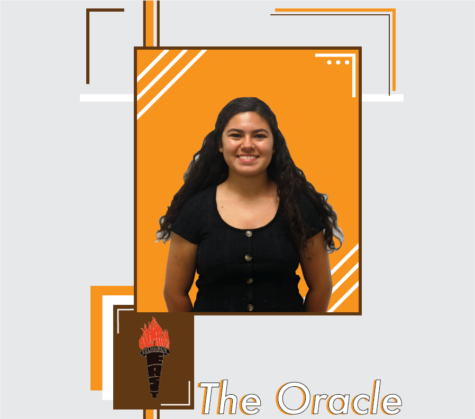 Heredia also happens to have two sisters who are currently living in Mexico and are about six years older than her.
"My dad used to always go to and from Mexico to see how they are doing," Heredia said.
Having her family spread out this way was something she had to get used to, but it was not necessarily a challenge since it had been this way her whole life.
Coming from a Mexican heritage meant that her family would partake in traditions that are followed in her father's home country.
"We don't really have that many Spanish traditions in our everyday lives," Heredia said. "On special holidays we will do things like a Mexican Thanksgiving or eating grapes during the New Years' countdown."
Following these things also meant that she had the option open for a quinceañera when the time came.
"It was definitely my choice [to have my quinceañera]," Heredia said. "Planning it was a lot more work than a regular party because you had to plan certain traditions throughout."
Although Heredia appreciates and accepts the traditions brought from her family, she feels she should give her future children the decision to practice these things.
"[My parents] have never pushed me into either culture," said Heredia. "I am obviously more American because my mom's family is all here."