The iPhone 12 Premier
Many look forward to the time of year when the technology company, Apple, releases it's new iPhone. This year, the iPhone 12 and iPhone 12 mini have been announced. The revamped phones will enter stores on Nov. 13, with a preorder option available on Nov 6.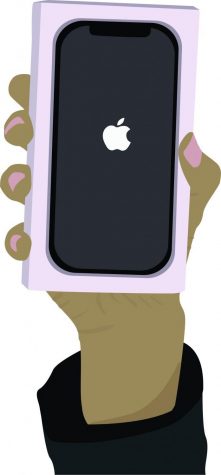 As advertised by Apple, the iPhone 12's design is "11 percent thinner, 15 percent smaller, and 16 percent lighter," as well as being "The world's smallest, thinnest, lightest, 5G phone." Both the iPhone 12 and iPhone 12 mini have a four times better drop performance. 
The cameras seem to be the highlight feature of the new releasement. There are still two cameras, similar to the iPhone 11. However, now the cameras feature Night Mode, an improved Portrait Mode, Deep Fusion, and many other improvements. The phones also feature magnetic charging and a multitude of color choices.
The release of the new iPhone during the coronavirus pandemic is a small positive of the year but a positive nonetheless. On the other hand, the selling of the new version will be difficult due to the virus's impact on the economy. 
Customers may not be able to purchase the phone because of job losses and unstable financial ability. If Apple is unable to sell its new phones, the company could potentially be negatively impacted. 
The release of the iPhone 12 and iPhone 12 mini will mean a plentiful amount of Christmas list this year. Remember to think about COVID guidelines before venturing out to purchase the device, online purchasing can be a better choice. 
Leave a Comment