Athlete of the Week: Tanner McFall (Staff Member)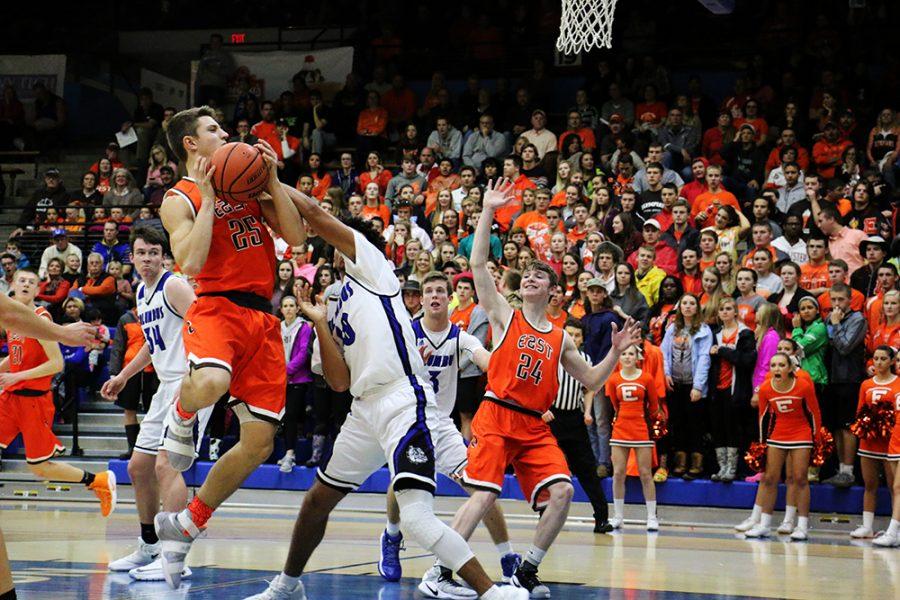 This week's athlete of the week is senior basketball player Tanner McFall. The East basketball team knocked off 4A No. 1 New Albany on Saturday, February 4.
In the team's last game McFall led the team in scoring with 17 points, shooting 5 of 7 from the free-throw line. McFall also finished with four steals and four rebounds.
McFall has been a leader all season for the team, with 11 points per game and about 2 steals per game. McFall hopes the team can win out the rest of their games and carry momentum into the state tournament.
Q: How do you feel about being selected as Athlete of the Week?
A: "It's a great feeling and I am happy to be the one selected because there are so many great athletes in the school."
Q: How do you prepare mentally before each game?
A: "I listen to music on my phone and try to focus in on the game and think of our game plan and what we need to do to win the game that night."
Q: How does your team plan to carry momentum from the New Albany game forward through the rest of the season?
A: "We plan to continue bringing energy every day to practice and to our games and hope to match the energy we played with Saturday through the rest of the season."