Caroline's Craft Corner: Spooky Season Crafting
Halloween is around the corner and spooky crafts are back in full force. For this edition of the Craft Corner I have two new projects to make for some frightening furnishings around any haunted home to celebrate the spooky season.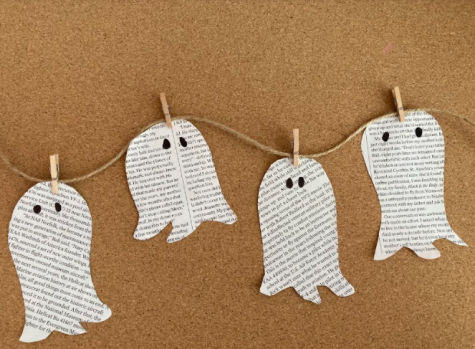 Ghost Page Garland
Materials:
Twine

Mini close pins

Book pages

Black marker

Scissors

Pencil 
Steps:
Trace a ghost outline, google images of ghost stencils as references.

With the scissors, cut out the ghosts.

Using the marker, draw on two black eyes towards the top of all ghosts.

Lastly, secure all ghosts to the twine with the close pins.
Haunted Rocks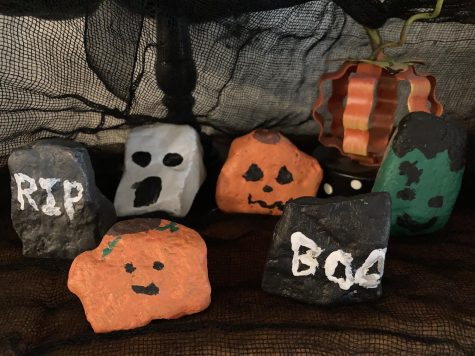 Materials:
Smooth rocks

Acrylic paint (colors vary depending on design)

Assorted paint brush sizes

Modge Podge (optional sealant)
Steps:
Clean off all rocks with warm water and dry.

Using the paint, coat rocks in the desired base color with a paintbrush.

Once the base coat has dried, apply more paint in the same color as needed.

With a smaller brush, add smaller details; faces, leaves, accessories or stripes are some examples.

Optional: Coat the whole rock once the paint has dried in clear ModgePodge to help protect the designs.
Happy Crafting & Happy Halloween!
Leave a Comment