Finding Your Pleasing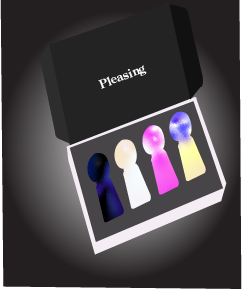 The popular 27-year-old singer-songwriter, Harry Styles, has launched his own beauty line. Pleasing was announced in mid-November, with product releases soon following. Styles taglined the brand with the quote "Find your Pleasing." 
Styles is renowned for his genderfluid wardrobe, including his decorative nails. Featuring many manicure styles and colors, Styles has claimed to wear nail polish because of his uninterest in "gender differentiation". 
Hence his passion for polish, part of Pleasing currently features four nail polishes. Two of these products can be bought separately for 20 dollars each, called "Perfect Pearl Polish" and "Pearly Tops Polish". The other two polishes can only be bought in a set along with the previously stated two, called "The Perfect Polish Set". 
Costing 65 dollars, the third and fourth featured polish is "Inky Pearl" and "Granny's Pink Pearls". In total, this set comes with a pearlized white, a clear, pearlescent black, and pearlescent pink shades. Alphabet decals are also included to add customization to a creative nail design. 
Besides nails, Styles' Pleasing brand has also released skincare products. Among these are two different versions of the "Pleasing Pen". These are roller-on serums, one that cools the under-eye area and one that hydrates the lips. Both of these products are $30 on the site.
The other skincare product is a serum that has been quoted to "submerge your skin into a bath of illuminating hydration", according to the Pleasing Instagram account (@pleasing). Called the "Pearlescent Illuminating Serum", this product is currently standing at $35. 
An apparel crewneck is being sold in limited quantities on the website as well. Currently sold out, the sweatshirt comes in a pack of two in a black in cream color, with the printed word "Pleasing". The crew neck lists at $95.All Pleasing products are being sold online on the website, https://pleasing.com/. Styles has made a great name for himself in the world of singing and songwriting. There is no doubt that he will do the same in the world of skincare and design.
Leave a Comment