Better Call Saul Series Review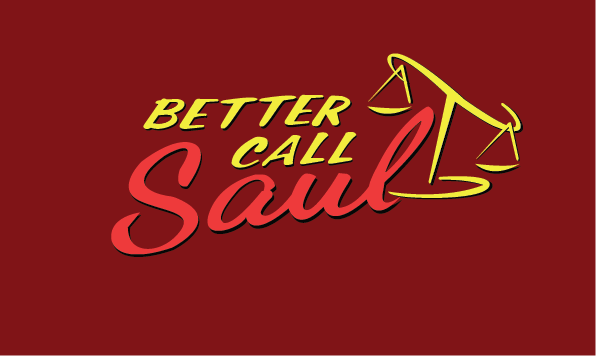 125 episodes, one movie and a journey spanning 14 years finally came to a close with the finale of executive producer Peter Gould and Vince Gilligan's fantastic television show: Better Call Saul. This show, spanning 63 episodes (one more than its predecessor) ended on a high note, and personally, I was left satisfied with how the direction of the show went in its final episodes. 
For readers unaware, Better Call Saul is a legal crime drama following the character of well-meaning but often problematic Jimmy McGill, and his ascent into the shady criminal lawyer Saul Goodman. We follow his love, his loss and his coping mechanisms to all his unpredictable chicanery and drama. McGill, later known as Goodman, even later known as Gene Tackovic is played by Bob Odenkirk, who brilliantly blends comedy and drama into his role. 
This show is unlike the previous program, Breaking Bad, in that it is not some grandiose, violent and crazy television program, but it is more akin to that of a slow-burn. Better Call Saul is methodical, clever and, more than anything, has a heart to it that I have never seen in any show before, and I doubt I will ever again. 
The slow-burn nature of this show is possibly why it never seemed to blow up in popularity the way that Breaking Bad did. It was never as flashy as its predecessor. Better Call Saul's viewership peaked in its very first episode, with a whopping viewership of seven million, according to The Hollywood Reporter. Viewership dropped dramatically in the coming episodes, leveling out at an average of one million views per episode. It is evident that viewers expected a new show akin to Breaking Bad and not its own original program, therefore they were turned off by the nature in which the show was heading. Which is tragic in itself, as so many viewers of Gilligan's previous show have unfortunately missed out on such an amazing and unique show. 
Gilligan took the goofy lawyer from his previous show, and added layers to him, transforming him from a near one-note, yet entertaining, character, into one of the most tragic and sad characters in the Breaking Bad universe. The way he does this adds subtext to the character of Saul Goodman that the viewer sees in Breaking Bad. Instead of the bus-bench crooked lawyer we see in the original show, we now see a deep, depressed and lonely character. This puts a whole new light on his decisions in Breaking Bad, as the whole persona of Saul Goodman is facitious and comes out of him uncontrollably to deal with his extended trauma and depression. 
It is impossible to talk about this show without mentioning the fantastic acting it has to offer. Starring alongside Odenkirk is Rhea Seahorn, who plays Kim Wexler, Goodman's love-interest throughout the seven-year run of the show. Wexler and complexity go hand in hand, as the way her character tries to balance her moral authority as a lawyer, and her inherent ability to con makes her into an intensely interesting character.  The way Seahorn and Odenkirk play star-crossed lovers is magnificent, and I have never bought an on-screen love as much as them. The way they play these characters makes me know that they love each other deeply, but know they are nonetheless poison to each other and everyone around them.   
It is going to be sad not being able to sit down every Monday night to watch this one-of-a-kind show. I will miss the characters and the feeling of Albuquerque, New Mexico. After watching this show for as long as I have, I can proudly say that this show… is s'all good, man.
Leave a Comment