Columbus East Marching Band Going to Ireland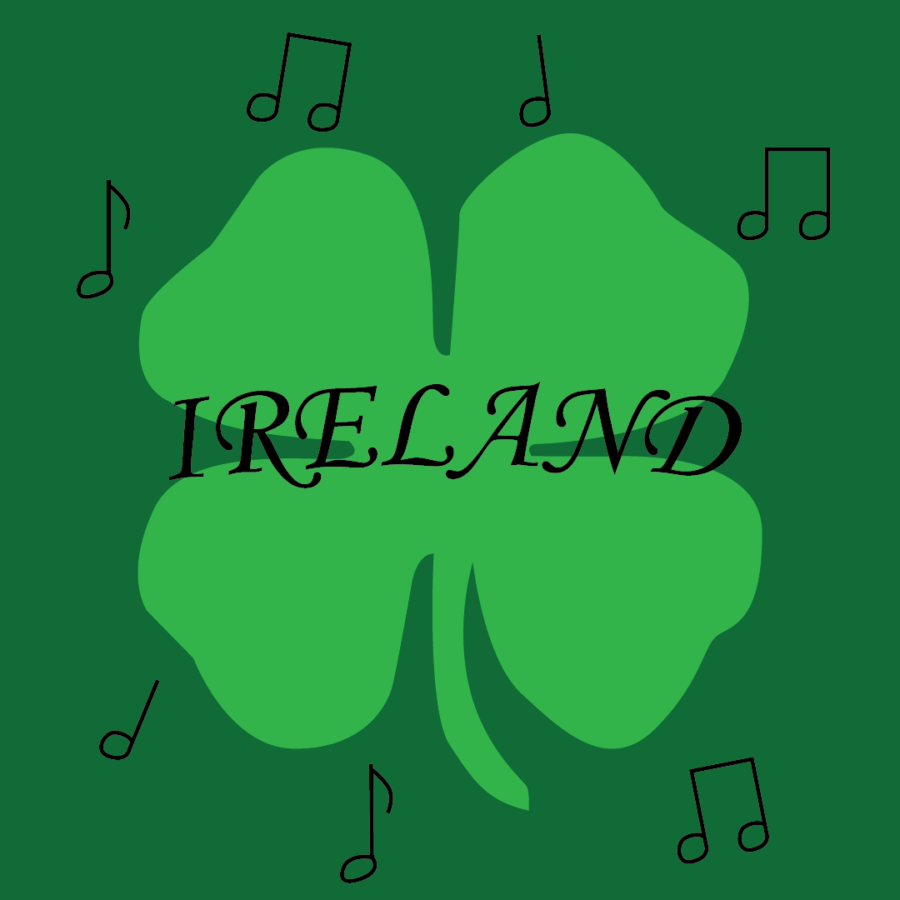 East Marching Band is going to Dublin, Ireland over Spring Break to perform in the St. Patrick's Day parade. Marching Band and Color Guard perform along with many other schools from all over the world. East goes every four years and each student has to pay for themselves.
The parade allows for the marching band students to experience more than just marching across a football field. Students learn the basics of marching in a real parade and how to connect that back home at the field.
The band will start their trip on March 15 and arrive in Dublin, Ireland on March 16. They will drive to Chicago and take off there. After the band arrives they are going to explore on their first day in Ireland. They get the chance to learn the background of the place they will be living in for the next week. They will visit the Rock of Cashel and the Blarney Castle, two of the major historically known sites in Ireland.
March 17 is the day that band will get their uniforms on and march around Dublin in the parade. The band will be playing the song Celebration by Kool & The Gang.
On March 18, band will transfer to Killarney, Ireland where they will do more exploring. Their first stop will be Mizen Head Signal Station where  the waters from the west and south coast crash together along the shore. On March 19 they will first visit the Ring of Kerry which is a long route around the overlooking ledge of the mountains above the water. While traveling through Ireland you always have to stop to see animals. In Killarney band will stop at the Kissane Sheep Farm and learn about sheep farming throughout Ireland. Before heading off they will visit the Muckross Abbey which is a castle that was founded for Daniel McCarthy Mor.
On March 20, band will spend their last day in Killarney. Here they take the Jaunting Car tour to discover Killarney National Park. Ross Castle is the next stop to experience the house of an Irish chieftain during the times of the Middle Ages. After lunch, the band will transfer to Shannon, Ireland. In Shannon, they will ride the ferries to their hotel and go to the Bunratty Medieval Banquet.
March 21, the band's last day of exploring before going home, they will enjoy the shops in Dublin City Centre. Students have the option of having a guided tour to see some of the most popular historical sites. The band will visit is the St. Patrick's Cathedral as their last place before heading home.
March 22, the very last day, band will pack up and leave that morning and say their goodbyes to Ireland.