Weekly News: Jan. 27-31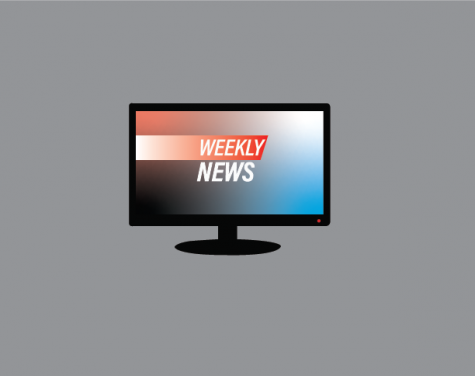 Holocaust survivors return to Auschwitz for 75th Anniversary of liberation.
This past Monday, there was a ceremony at Auschwitz-Birkenau in Poland to commemorate the 75th anniversary of the liberation of the prisoners being held at Auschwitz during World War II. About 120 survivors of Auschwitz attended the ceremony and were honored for their heroic attempts of escape and survival. At the ceremony, survivors that spoke urged the audience, and the world, to remember the horrors of the Holocaust and never forget. Many survivors that spoke also recalled suicide attempts and life-changing experiences that they endured at Auschwitz, and prayed for those that lost family and friends to the Nazis. Guests that attended the ceremony were also able to go on a tour of the former concentration camp's grounds and saw many of the historical exhibits that are now apart of the camp. Auschwitz is one of the few concentration camps that was not burned by the Nazis to destroy the evidence of their crimes. 
Coronavirus reaches global emergency status.
Thursday afternoon the World Health Organization (WHO) declared the Coronavirus a global public health crisis. The disease, which originated in China, has claimed the lives of 213 people so far, with more than 9,000 cases reported worldwide. The WHO announced that there has been a total of 98 cases recorded in 18 countries outside of China. The Coronavirus is airborne, and once symptoms are developed, getting treatment can be difficult. Doctors have come to the conclusion that it takes two weeks to develop symptoms, which can seem mild at first but develop quickly. WHO chief Tedros Ghebreyesus mentioned in the press conference that "We [the world] must all act together to limit further spread." 
"Saturday Night Live" makes a memorable 2020 return.
NBC's sketch comedy series "Saturday Night Live" made its first episode of 2020 a memorable one. The episode, which featured Adam Driver as host and included musical performances by Halsey, was viewed by roughly six million people. The popular series is in its 48th season and features different comedians, actors and musical guests each week. Its political satire, unique sketches, and parodical songs pull in viewers across the country for its 11:30 pm start time. "Saturday Night Live" has been around for as long as many can remember, and recently has begun its political jokes based on the upcoming 2020 elections. Saturday's episode also featured sketches like "Sleepover," "Medieval Times," and "Cheerleading show." The most viewed sketch from Saturday's episode is the sequel to the vastly popular "Undercover Boss: Kylo Ren," which first aired in 2016. The sketch follows Adam Driver's "Star Wars" character, Kylo Ren, as he goes undercover as an employee in his regime to see how things really work. The sequel, which already has 11 million views on YouTube, brought in the most views of the night.