Phil the Fraud?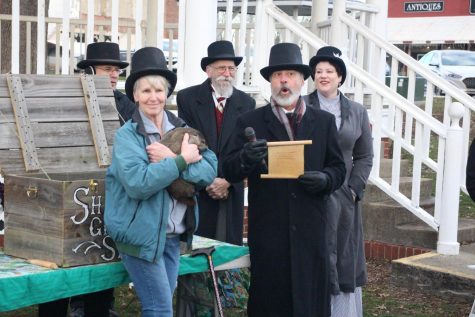 Every year, the fate of the weather across the nation is in the hands of a mammal. Many Americans wait and see if the famous groundhog will decide on a long winter. This tradition dates back to 1887; however, do not worry because the original groundhog has not been alive for 133 years. 
Groundhog Day was celebrated for the first time at Gobbler's Knob in Punxsutawney, PA. On Feb. 2, 1887, everyone was waiting to see if this rodent would see his shadow or not. If he comes out of his hole and sees his shadow, the groundhog becomes scared and runs back into his hole, predicting there will be six more weeks of winter weather. If the groundhog does not see his shadow, spring will come early. 
America's most famous groundhog was given his name from a newspaper editor in 1887. The individual was part of a club of groundhog hunters from Punxsutawney. The club declared Phil, the climate-predicting groundhog, a true weather-forecaster. All of the following groundhogs after have been known as Phil as well. 
This year on Groundhog Day, Phil made his declaration at sunrise. Members of Punxsutawney Phil's inner circle announced that Phil had predicted an early spring. The groundhog usually sees his shadow, which makes this year's declaration uncommon. Records have shown the groundhog has predicted winter over 100 times, within the previous five years, Phil predicting an extended winter three times. 
Whether or not this meteorologist rodent is accurate, Indiana weather is always unpredictable. From 60 degrees one day to snowing to the next, no four-legged friend can keep up with the Midwest.