Pre-Season Predictions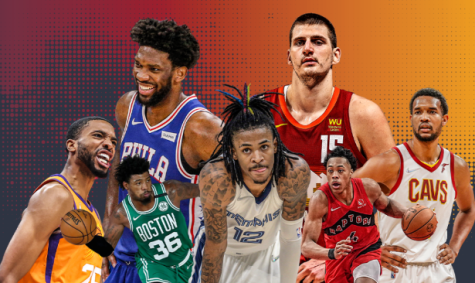 With the 2022-2023 NBA season starting on Oct. 19, there are many things to look forward to: from all of the trades and signing of the offseason, to the drama and news that occurred. There are five teams whose season may dictate their future going forward.
The Detroit Pistons in back to back drafts have come ahead with possibly the best players for both, as Cade Cunningham and Jaden Ivey headline a strong Pistons young core. Within five years time, this Pistons team could be at the top of the Eastern Conference and even at the top of the league.
The Golden State Warriors enter the new season with some question marks, while also having an end goal: defending their title. Coming off of the 2021-2022 fresh out of a championship, they lost five key contributors, and added Donte Divincenzo through free agency. With Draymond, Poole and Wiggins wanting max contracts, it will be hard to keep that championship core intact after this season.
The Utah Jazz and Indiana Pacers are here for the same reason. Can they make the moves geared towards their futures? 
The Jazz just recently traded their all-star guard Donovan Mitchell, and now hold seven unprotected first round picks for the future. The Pacers look to move Myles Turner and Buddy Hield for future draft capital. With the 2023 draft on their minds, both teams look to win the 2023 draft lottery to be able to draft generational talent, Victor Wembanyama.
With new additions to the team, the Boston Celtics look towards the post-season to repeat as Eastern Conference champions and win the championship. Trading for Malcolm Brogdon while using assets that had no real roles on the team helps fill in that point guard spot that they desperately needed. Hopefully, their athlete Danillo Gallinari recovers after his recent injury that occured while playing for Italy in the FIBA world cup.
Leave a Comment