The Willy Wonka Return
Despite the large extent of content available on Tik Tok, a number of obscure trends have quickly risen to the top. One of these includes @willywonkatiktok. No matter which side of Tik Tok viewers are on, it is undeniable that Willy Wonka has taken over the app.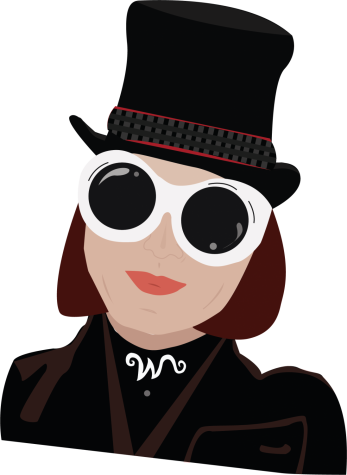 The account is most well known for a video of Willy Wonka dancing to a slowed-down version of "I Wanna Love You" by AKON featuring Snoop Dogg. The video was posted on Aug. 26 and has 8.2 million likes. The video is also at the top of the sound. Since then, this sound has been associated with that video. 
As of now, the account is verified with eleven million followers. The creator of the account, Duke Depp, has continued to make more Willy Wonka videos, impersonating the character and using his lingo, including phrases such as "bad nut" to refer to people with bad behavior. 
Willy Wonka has recently had more success after Depp posted a video in Sept. of him doing a dance to "WAP" by Cardi B featuring Megan Thee Stallion. The video racked up almost 104 million views and 11 million likes. 
Depp has won the hearts of millions of fans through his impersonation of Willy Wonka and impressive. The one person he cannot seem to impress, however, is Emma Chamberlain, another influencer. 
In several videos, Depp has made his crush on Chamberlain obvious. When asked by the press, Chamberlain claimed to have no interest in Willy Wonka. 
Despite being rejected by Chamberlain, Willy Wonka will have no problem finding someone else, as he is wildly popular with the rest of the teenage population.
Leave a Comment