Unexpected Upsets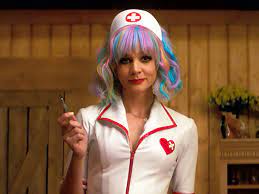 What I Thought About the Oscars
Best Actress: Frances McDormand (Nomadland)
Who I think should have won: Carey Mulligan (Promising Young Woman)
How many Oscars are the Academy going to give Frances McDormand? She has won four Oscars. Carey Mulligan, Andra Day and Vanessa Kirby, who were also nominated, have not won a single one. Carey Mulligan has been nominated for other performances in previous years but has been unable to triumph over the others. I have such strong support for Carey Mulligan because she stole the show with her performance in Promising Young Woman. She portrays a strong independent woman that plots revenge for her best friend that passed away. It is almost a one woman show not because there is not anyone else in the film, but because Carey Mulligan just shines that brightly.
Best Actor: Anthony Hopkins (The Father)
Who I think should have won: Chadwick Boseman (Ma Rainey's Black Bottom)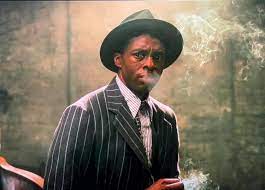 Again with the Academy giving out Oscars to multi-award winning actors. Anthony Hopkins has already won another Oscar for The Silence of the Lambs for best actor and has been nominated for 6 total. Don't get me wrong, he was great in his role; however, I think Chadwick Boseman, like Carey Mulligan, stole the show. He soaked up almost all of the screen time and exerted top energy throughout the whole film. Boseman's performance felt more energetic and very moving, unlike Hopkins' which felt slower, yet dramatic. Not only was Boseman's performance alone worth the win, but he should also have won because of his legacy. He had arguably his best performance as his last, and he deserved to be remembered for it.
Best Picture: Nomadland (Chloe Zhao)
What should have won: Mank (David Fincher)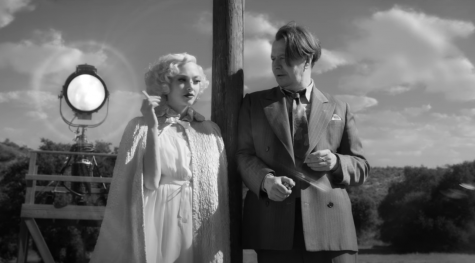 This award race was definitely a tough one. Nomadland was the clear frontrunner and definitely was going to win, but it was not my favorite film of the year. Personally, this was my third choice for Best Picture, followed by Promising Young Woman and Mank. Promising Young Woman is my favorite film of the year, but it was too dark and not the Academy's niche, so I had a feeling it would not win. However, Mank I thought could have been the upset. Personally, I think Mank is criminally underrated. It was expected to be the best movie of the year solely because it was from David Fincher, but when it was not when they expected, they shut it down. However, everything about the movie is classic Hollywood. The sound, acting, cinematography, it all feels like you are living in the 1930s. And guess who's a sucker for classic Hollywood movies? The academy.
Leave a Comment