A New Dawn for the Weeknd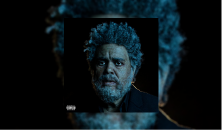 On January 7th at dawn, The Weeknd released his new album "Dawn FM". He announced the album is a part of "a new trilogy" he is producing. He released the album as a live stream, and it was broadcasted on the Amazon Music Channel titled "103.5 Dawn FM".
"Dawn FM" is a soul/R&B album featuring Tyler, The Creator, Lil Wayne, Jim Carrey, and Quincy Adams. Jim Carrey plays a unique role in the album, he is the host of "103.5 Dawn FM". He helps convey the radio show experience The Weeknd intended for. 
The Album has a variety of messages found in each song. The Weeknd has always intended to tell a story through each and every song. This album has songs titled "How Do I Make You Love Me?" which questions what love really is, and the song "Gasoline" questions if there is more to life.
There are numerous opinions and speculations of the true story being told in the album. One speculation is that The Weeknd's character displayed in music videos had died at the end of his last album and is now in purgatory in this new album. 
Overall, the album has been projected to do well already topping his previous album's first 24-hour streaming release. He isn't anywhere near his sales mark as his last album, but The Weeknd isn't focused on how well the album sells.
 "This doesn't matter to me," The Weeknd said. "What matters is getting to experience the album together with the fans during these times."
Leave a Comment