Dino of the Week: Dimorphodon
Name: Dimorphodon (die-MORF-oh-don)
Time Period: The dimorphodon was prevalent from the mid through the late Jurassic Period. This placed it living around 175 million years to 160 million years ago. This puts it living alongside massive predators such as the megalosaurus.
Diet: The dimorphodon is thought to be either a piscivore or an insectivore, which means they either preyed on fish or insects. It had similar teeth to the dimetrodon with sharp ones in the front to grasp its prey and powerful ones in the back to grind it up.
Size: The dimorphodon was a relatively small dino being only two feet long with a four foot wingspan. On average, these pterosaurs would only weigh around two pounds! These measurements put the size of the dimorphodon at around the size of a modern crow.
Fun Facts:
The dimorphodon had a long tail with a flap of skin at the end that was shaped like a diamond. Paleontologists believe that it was used to stabilize it during flight much like the tail of a kite.

The dimorphodon most likely soared instead of flew but it could have done a combination of both.

This dino's head was very large compared to its body and at first glance people do not believe it was real. That is how it actually looked, and this little reptile needed that large head to fit all of its razor sharp teeth.
Keep on the lookout for next week's dino of the week as Andy returns with a new dino profile!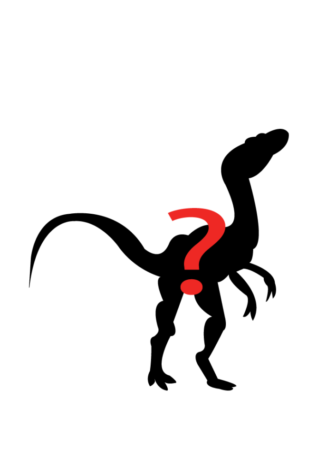 Hang on for a minute...we're trying to find some more stories you might like.