Meet the Staff: Caroline Emerick
Behind every student that walks the halls of East, there is another side that other students may not recognize. A lot of the time, students separate their school lives and personal lives with different friends or hobbies. However, beyond the school facade, there may be more talents and hidden strengths. Junior Caroline Emerick spends her free time being creative and has a talent for art. 
"I love doing crafts and anything DIY or Pinterest. My room is full of tons of art projects and craft projects," Emerick said. 
This passion has been years into the making. Emerick's mother is a pre-school teacher and would always ask her for help making examples for the children to do. Her involvement in these children's crafts led Emerick to find one of her hobbies that she loves. 
"It's a creative outlet. You can take something like a simple sheet of paper and turn it into anything," Emerick said. "In sixth or seventh grade, I really started venturing out on my own, doing my own crafts and finding my own hobbies and passions in the crafting world."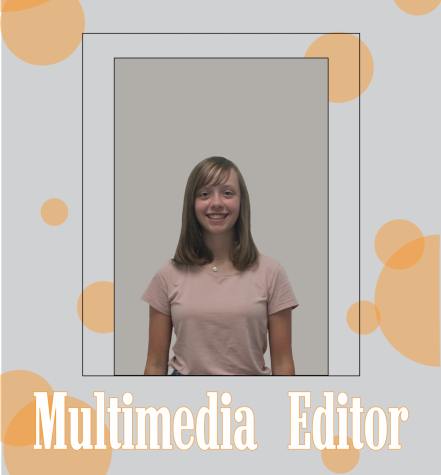 Even though Emerick does not plan to go into anything with crafts or art for her future, she does want to go into teaching and education. Having that artistic ability will definitely be an advantage for her future career. She would have a chance to work her creative side into her classroom environment. 
"Her [Emerick's mother] being a teacher definitely influenced me a lot because I was always at school with her in the mornings and watching her prep. I got my inspiration from her," Emerick said. 
To get a head start on her teaching career, Emerick currently works at an early learning center called Kumon. She has been there for two years and works with younger children.
"I really like it a lot. It helps me build some of my teaching skills like I learn how to work with kids that may have trouble reading or struggles learning math," Emerick said.
Emerick says that her favorite part of working at the educational center is the experience. Not only is this helping with her future but also allowing her to learn basic life skills. 
Even if Emerick chooses to do nothing involving art in her future, crafts have been a big part of her life and it can always be a side hobby that she does in her free time. 
Check out some of the DIYs and crafts on Caroline's Craft Corner where she does instructional videos and seasonal crafts.  
Leave a Comment