Meet the Staff: Ethan Glaid
The last year of high school is the most crucial yet largest one that will leave a lifetime of memories. From college applications to SAT scores, hanging out with friends and going to sports games is forced to be put off to the side. Not being able to live up to one's senior year to the fullest is a constant nag. The one thing seniors can do to ensure that they are making the most out of their final year is to continue with no regrets.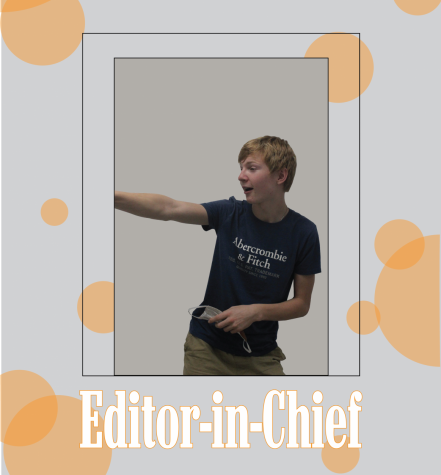 "There are some times when I wish I didn't take things so seriously, mostly school," senior Ethan Glaid said. "One thing I've realized is that it doesn't matter what letter goes on a piece of paper, it's about what you've learned."
This is Glaid's last year at East. He has witnessed firsthand how fast time flies by in high school. Looking back, it feels like he was sitting in a freshman classroom just yesterday. What makes the moments you share in high school even more precious for Glaid is that he was diagnosed with type one diabetes.
"About 10 months ago, I went to the doctor, took a test and he immediately diagnosed me with type one diabetes and I had to go straight to Riley," Glaid said. "I stayed there for a few days to get back to normal. The average blood sugar is 100, and mine was at 526."
Glaid is known for his outgoing and amusing self, so putting a damper on his mood like this diagnosis has affected the few who know him. Having senior year affected in a way that makes sure Glaid always has his mind on his health takes away from his high school experience.
"I always have to think about it, whether it's being with my friends or after finishing lunch. You always have to be aware of what's going on," Glaid said. "I'm always having to give myself insulin every time I eat. It's a constant fear."
Glaid has always been able to make the Newspaper staff at East laugh and feel welcome. Support from his friends and family has made it easier to accept his diagnosis. Cherishing senior year may have turned a little complicated for Glaid, but the Newspaper staff is very grateful to have him as a friend and is very supportive of his future.
Leave a Comment